Being alone is a much-needed thing in everyone's life because when we are alone we think a lot. Our thought is more powerful. So spend some time alone and talk with yourself. Stay alone, stay peaceful.
Here is a list of 35 Best Alone quotes for boys.
1)It's far better to be unhappy alone than unhappy with someone.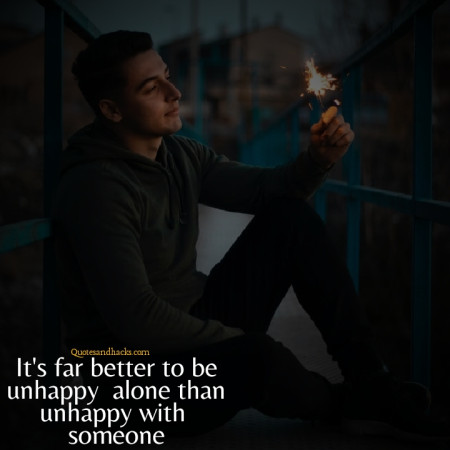 2)Laugh and the world laughs with you, snore and you sleep alone.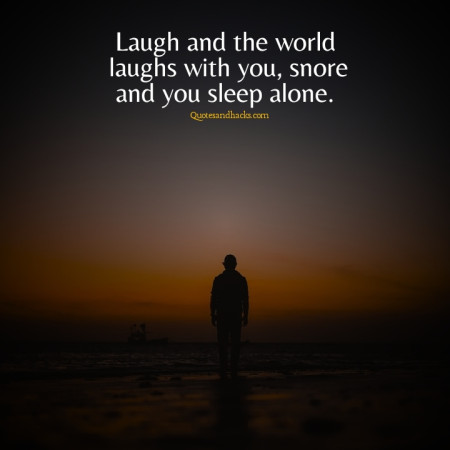 3)It's easy to stand with the crowd it takes courage to stand alone.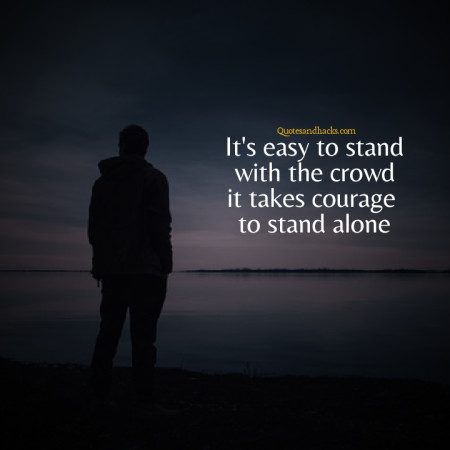 4)I used to think the worst thing in life was to end up all alone, it's not. The worst thing in life is to end up with people that make you feel all alone.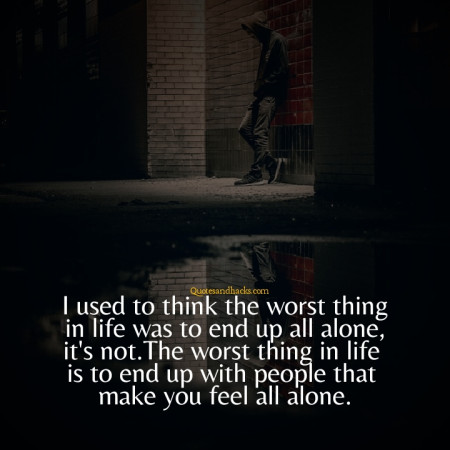 5)Sometimes, you need to be alone. Not to be lonely, but to enjoy your free time being yourself.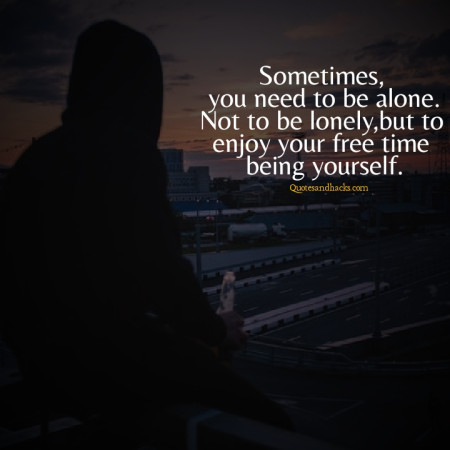 6)You smile, but you wanna cry. You talk, but you wanna be quiet. You pretend like you're happy,but you aren't.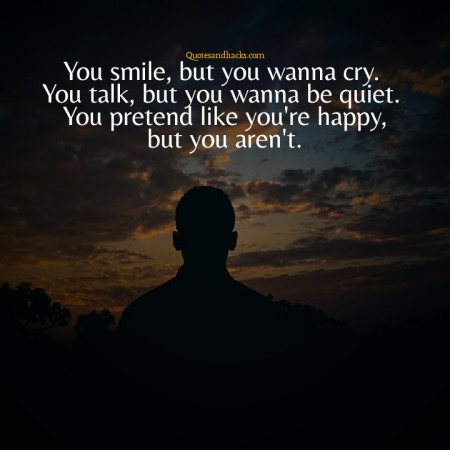 7)Sometimes, you just need a break. In a beautiful place. Alone. To figure everything out.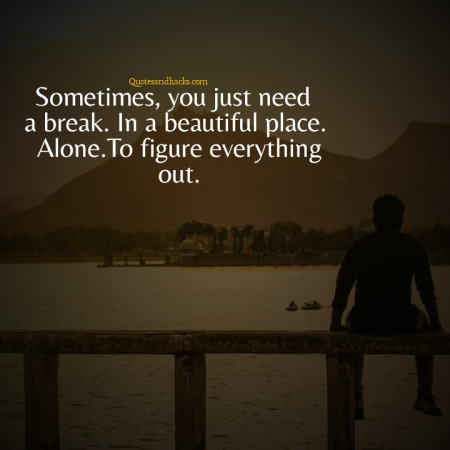 8)What a lovely surprise to finally discover how unlonely being alone can be.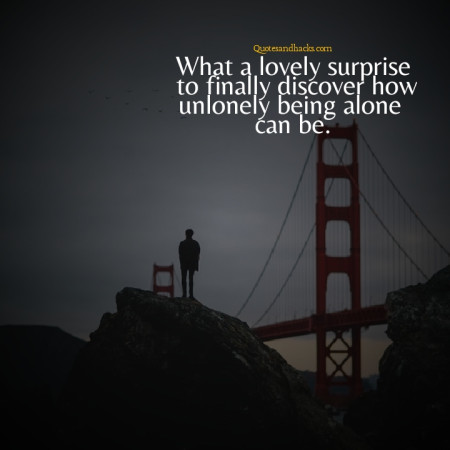 9)As I get older I'm more and more comfortable being alone.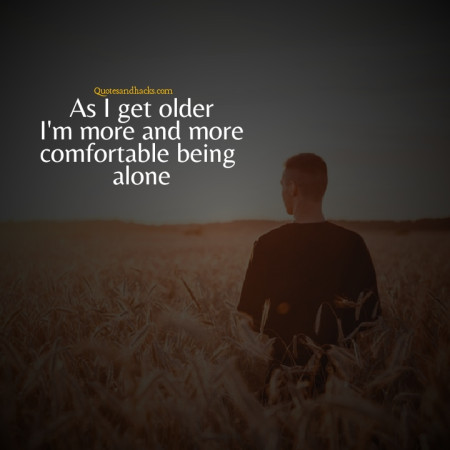 10)Loneliness adds beauty to life. It puts a special burn on sunsets and makes night air smell better.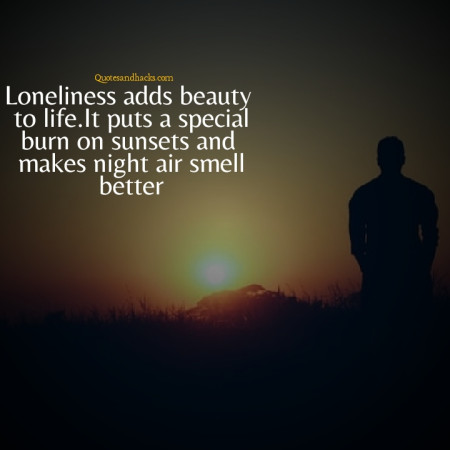 11)Once you start loving your own presence, you stop chasing people in your life.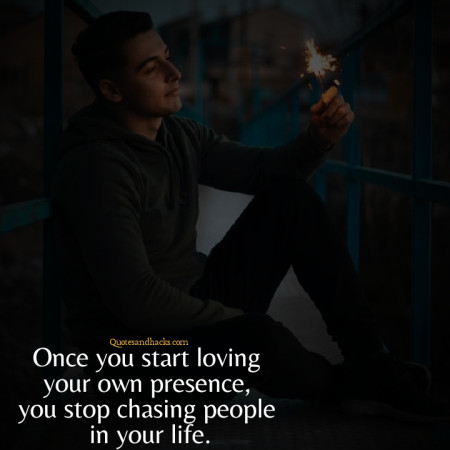 12)Nothing can bring you peace but yourself.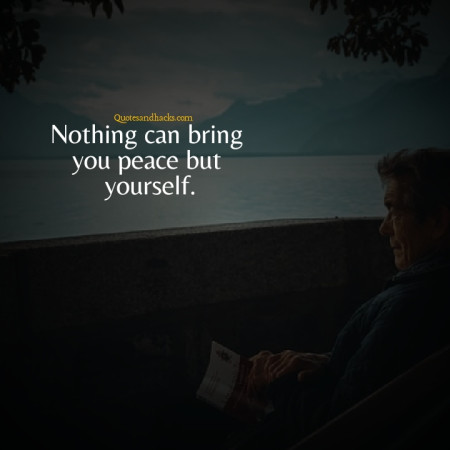 13)Being alone has a power that very few people can handle.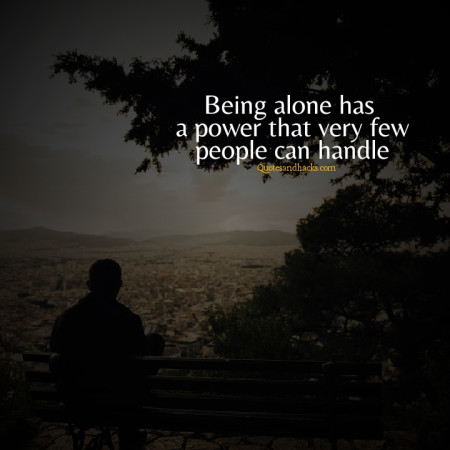 14)Better to be with no one than to be with the wrong one.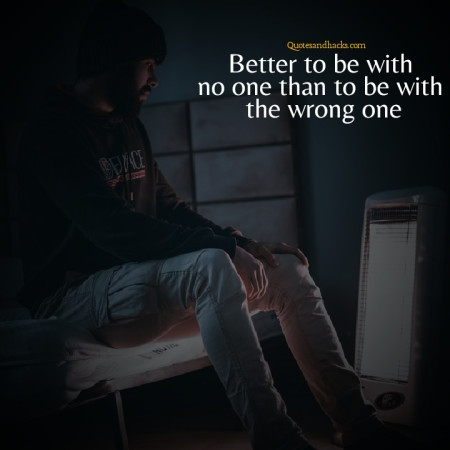 15)I'm learning a lot about myself being alone.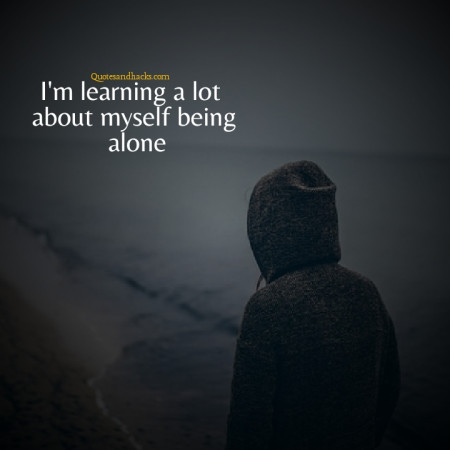 16)The sun is alone too. And he's still shining.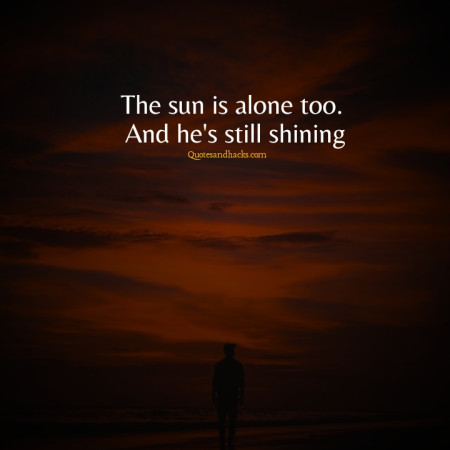 17)Loneliness expresses the pain of being alone and solitude expresses the glory of being alone.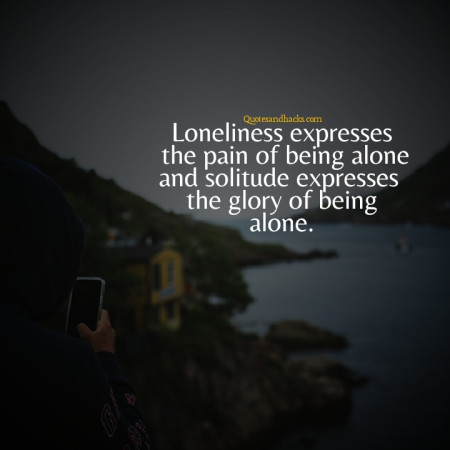 18)Sometimes, you find yourself in the middle of nowhere, and sometimes, in the middle of nowhere you find yourself.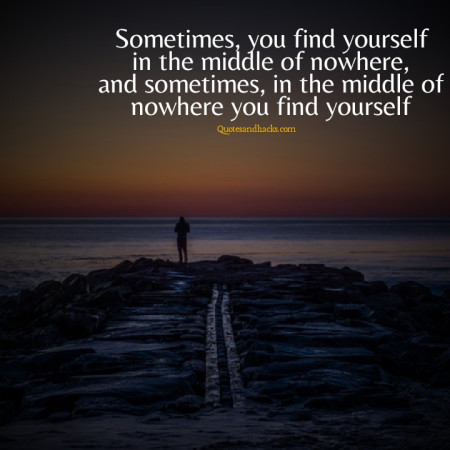 19)Those who fly solo have the strongest wings.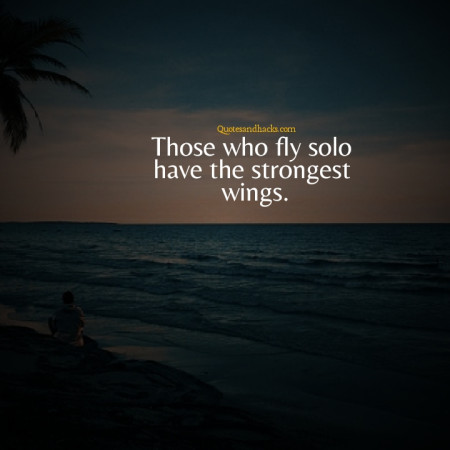 20)I enjoy being alone, my soul is at peace in the silence.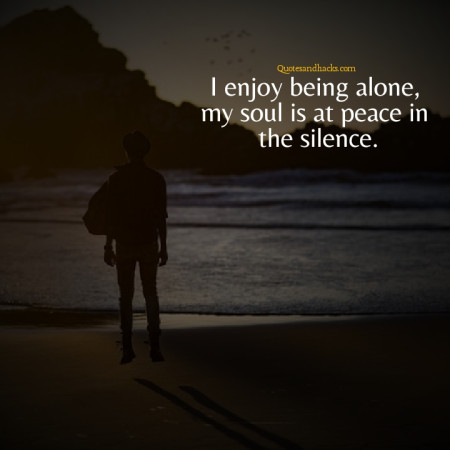 21)If you want to be strong, learn to enjoy being alone.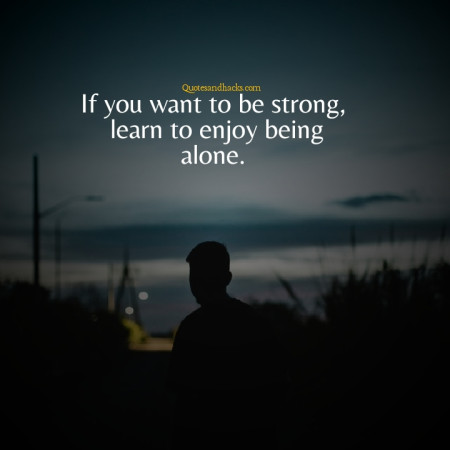 22)Happiness is being alone with your own thoughts.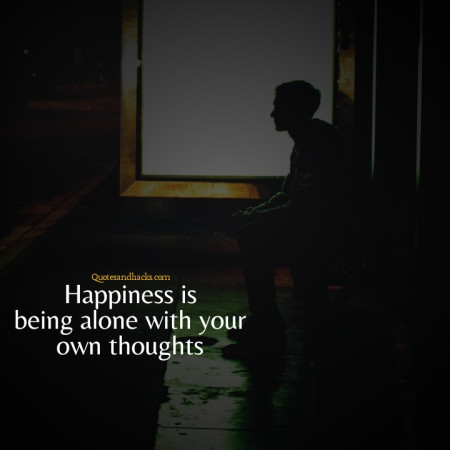 23)I think it's good for a person to spend time alone. It gives them an opportunity
to discover who they are and to figure out why they are always alone.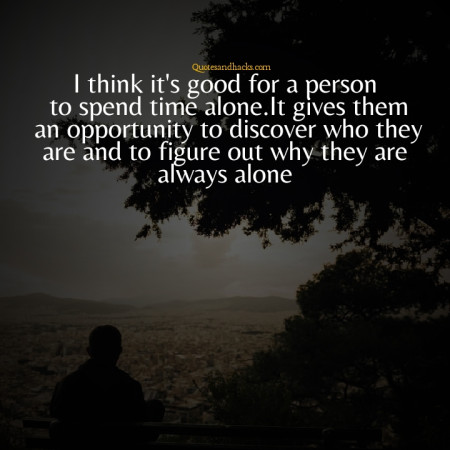 24)I don't want to be alone, I want to be left alone.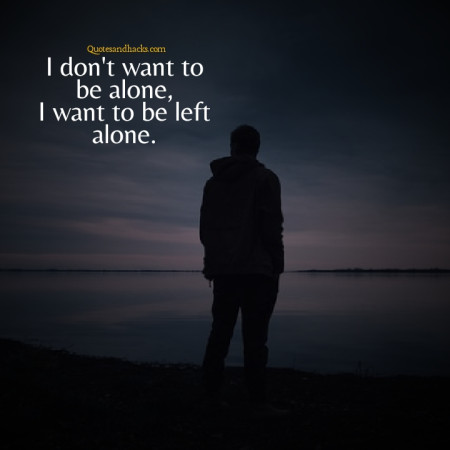 25)I have to be alone very often. I'd be quite happy if I spent from Saturday
night until Monday morning alone in my apartment. That's how I refuel.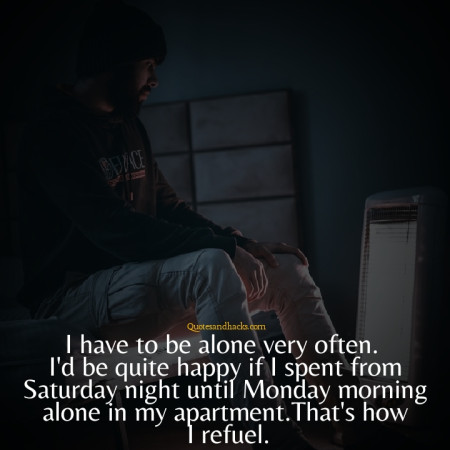 26)The soul that sees beauty may sometimes walk alone.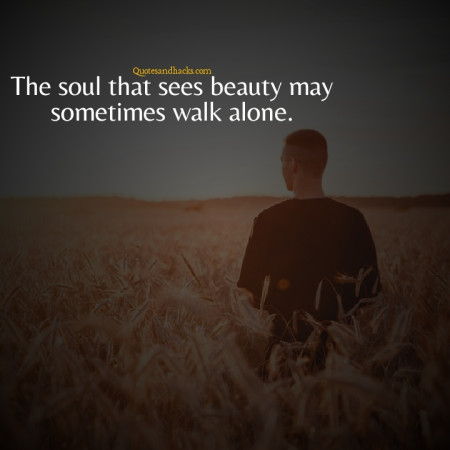 27)A season of loneliness and isolation is when the caterpillar gets its wings. Remember that next time you feel alone.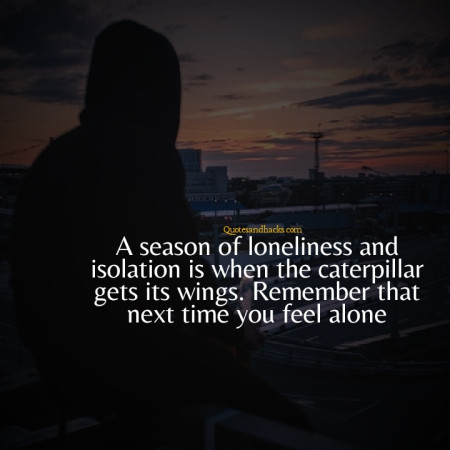 28)Loneliness is not lack of company, loneliness is lack of
purpose.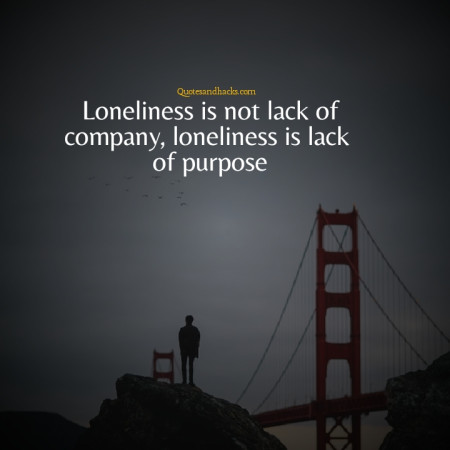 29)It takes a strong person to remain single in a world that is accustomed to settling with anything just to say they have something.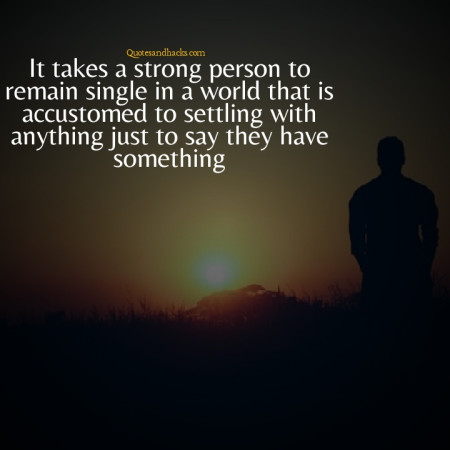 30)I like being alone. I have control over my own shit. Therefore, in order to win me over,your presence has to feel better than my solitude. You're not
competing with another person,You're competing with my comfort
zones.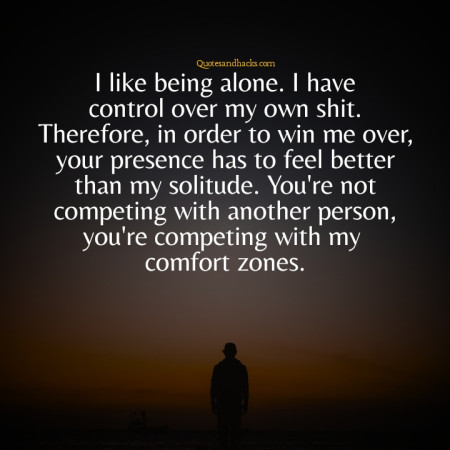 31)Being alone & actually sitting with our own thoughts can lead to such growth and realizations that are rare in our everyday busy lives.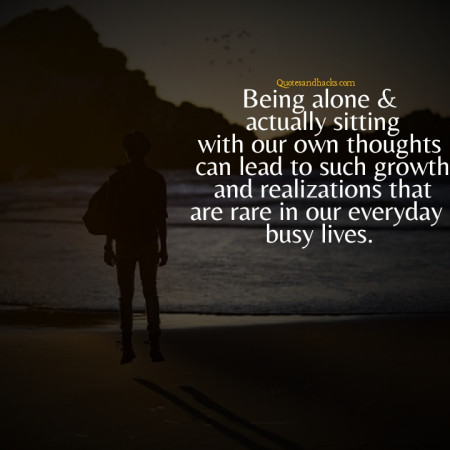 32)Remember: the time you feel lonely is the time you most need to be by yourself. Life's cruelest irony.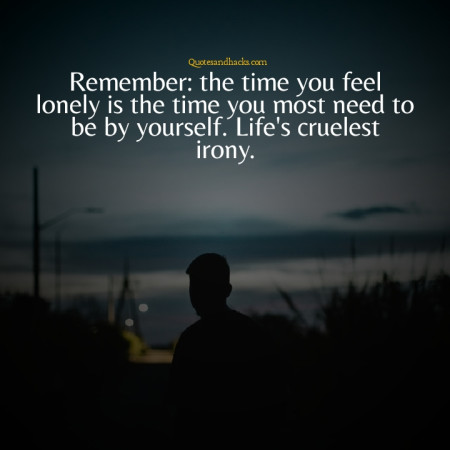 33)Music was my refuge. I could crawl into the space between the
notes and curl my back to loneliness.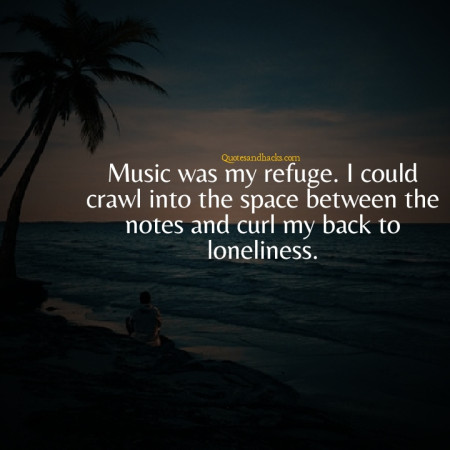 34)All great and precious things are lonely.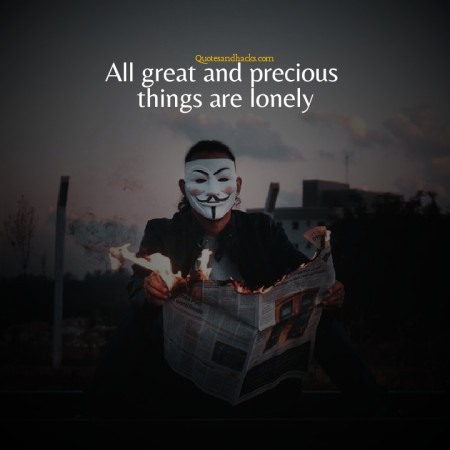 35)Stay alone,stay happy.