May god bless you and keep you safe each and every day.
Here is a list of 30 Best good night quotes about god.
1)May the words of God dance in your ears and bring Joy to your hearts as you sleep tonignt.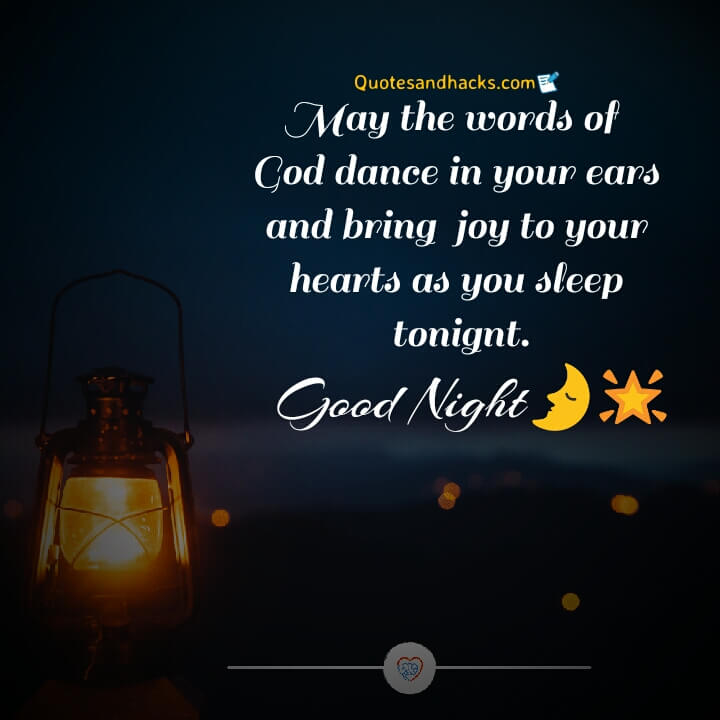 2)Meditate on your word of the Lord day and night. God bless and sweet dreams.
3)As the night becomes calm and quiet may god whisper calmness and peace into your sleep tonight.Have a sweet sleep.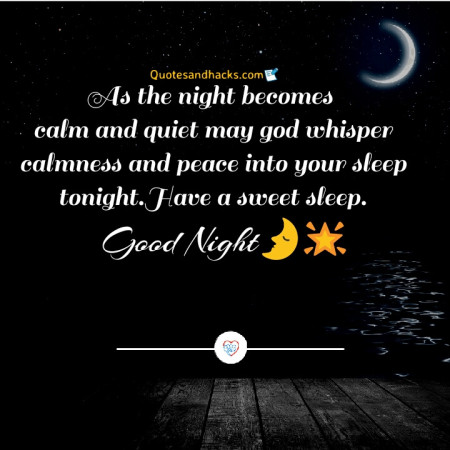 4)Never blame a day in your life good days give you happiness, bad days give you experience.Both are essential in life. All are Gods blessings.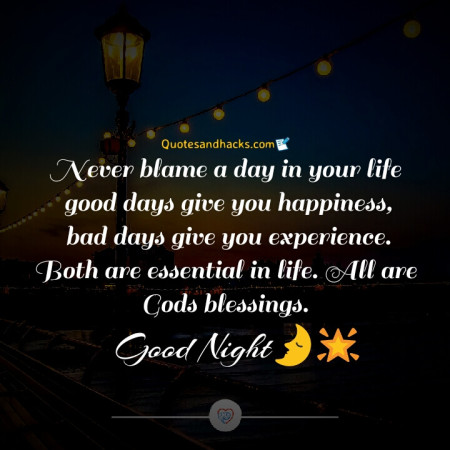 5)May God watch over you tonight!Sweet dreams.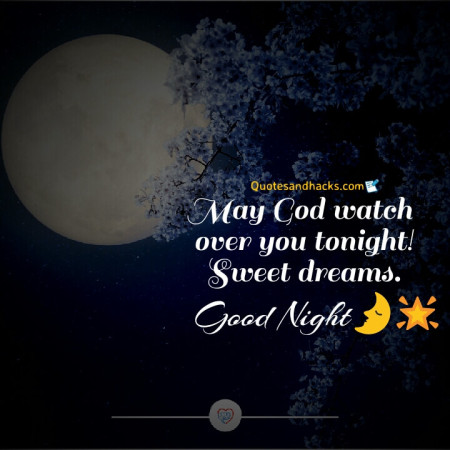 6)Wishing you all sweet dreams and may God bless you and your families.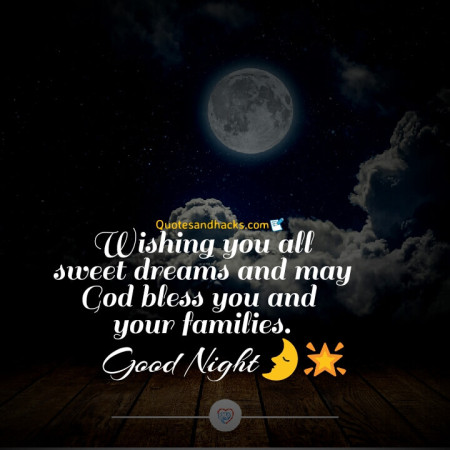 7)May the angles of God dance around your head and wake you at sunrise.Sweet dreams.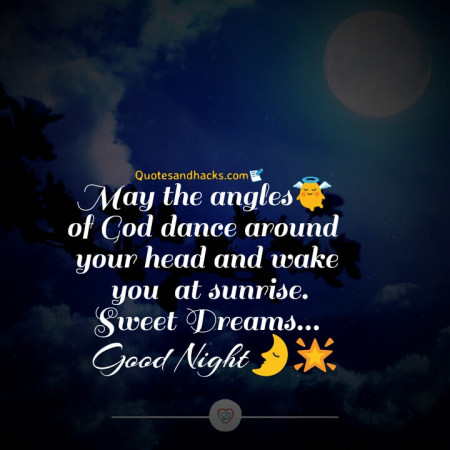 8)The darker the night, The brighter the Stars, The deeper the grief, The closer is god.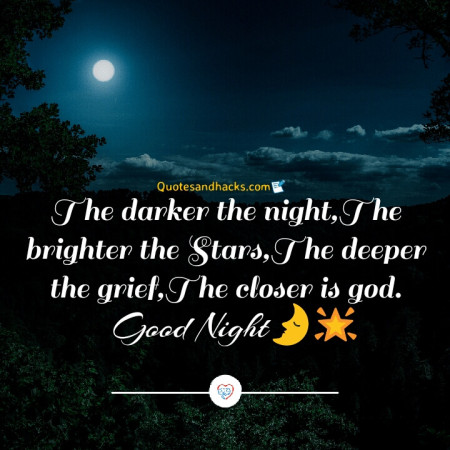 9)Wishing you a peaceful night's rest.God bless you.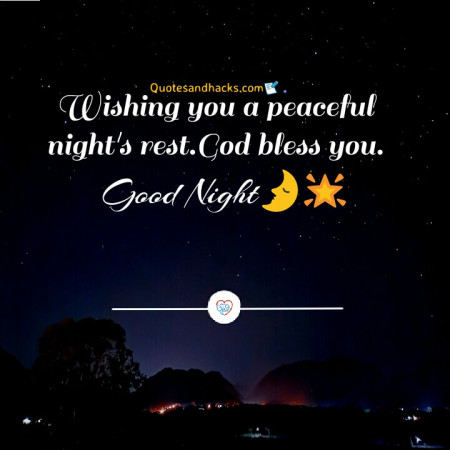 10)thanks GOD for today.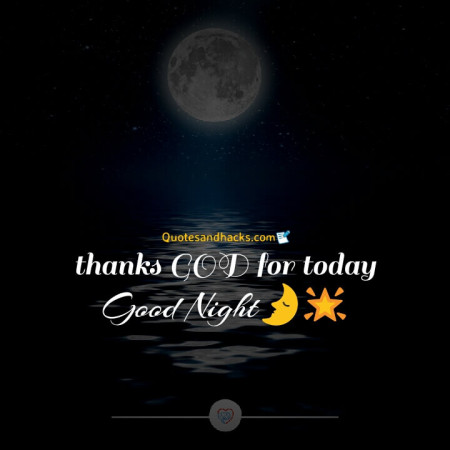 11)Before you go to sleep, think of all the things you enjoyed today and thank God for them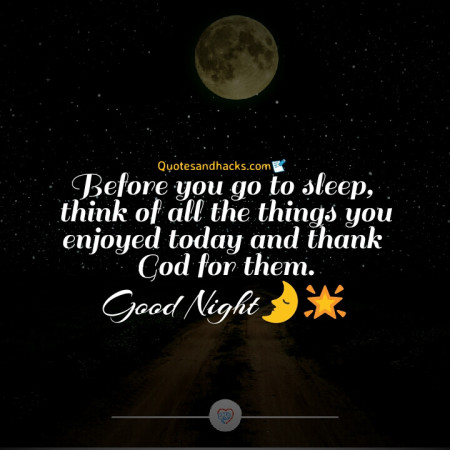 12)I thank God for blessing you today and I pray he continues to bless you always.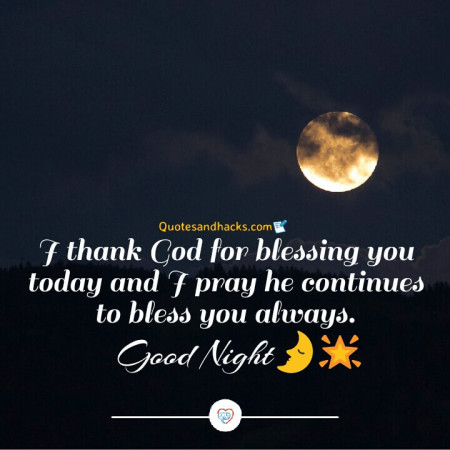 13)Think of all the good Moments of this day and keep a smile for tomorrow. God bless you.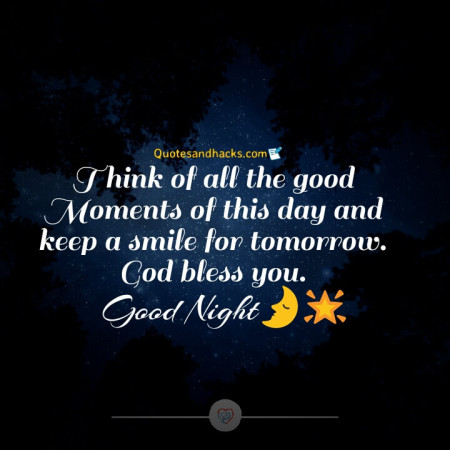 14)I wish that God would hold you tight.Sleep well.
15)Give it to god and go to sleep.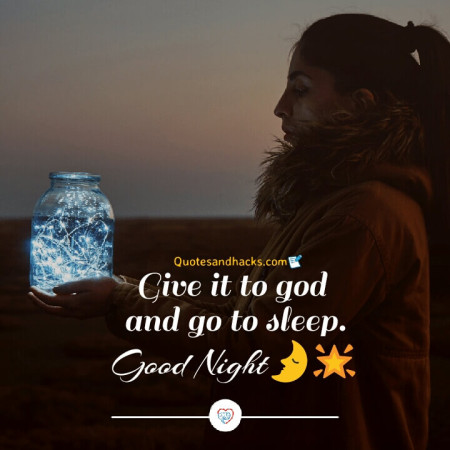 16)Sleep well and have faith knowing tomorrow will
hold the blessings of God.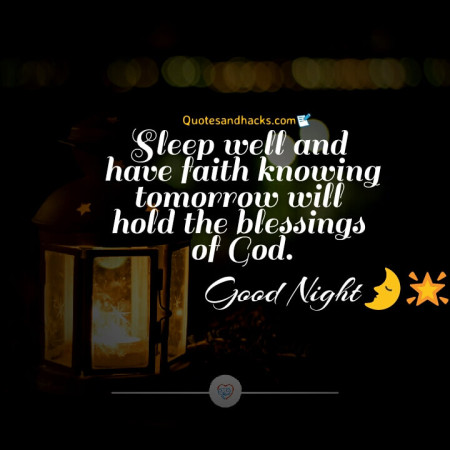 17)May we fall asleep with Grateful Hearts,to have seen another Sunset.God bless you.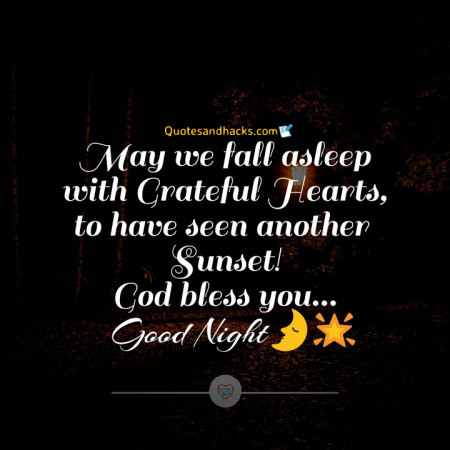 18)May God watch over you and your family.Sweet dreams.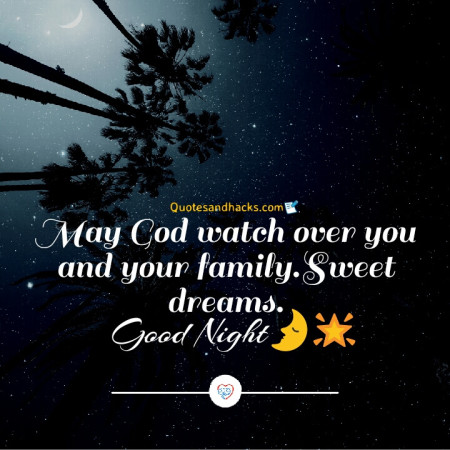 19)Hope You have a Great Night.God bless you.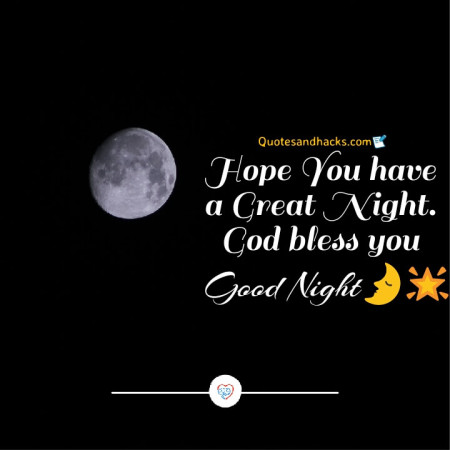 20)Before You go to bed give your troubles to God. He will be up all night anyway.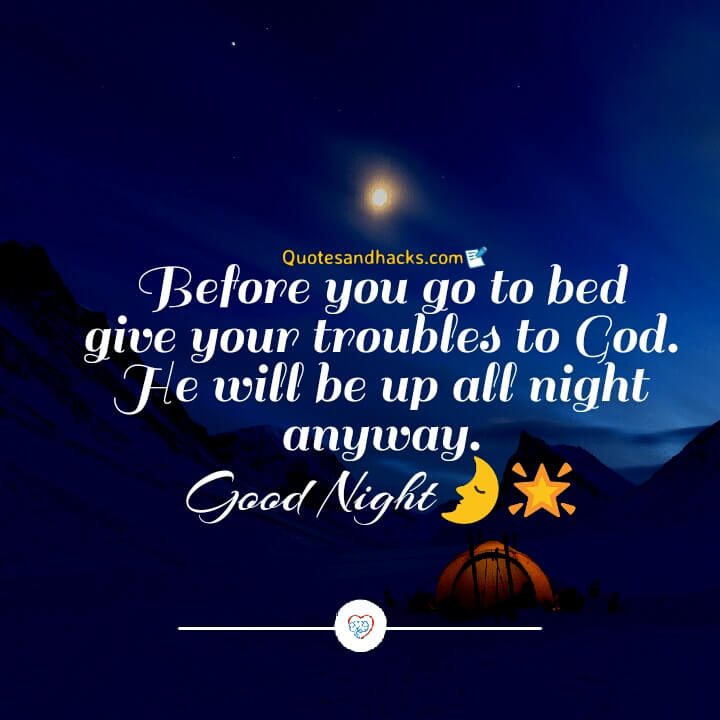 21)Sleep in peace tonight god is bigger than anything you will face tomorrow.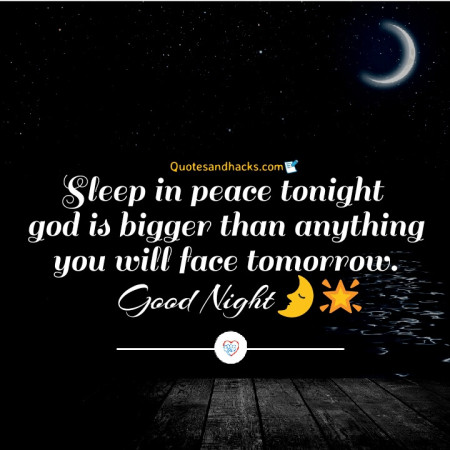 22)God's plan is always more beautiful than our desire.
23)May god bless you with a beautiful night.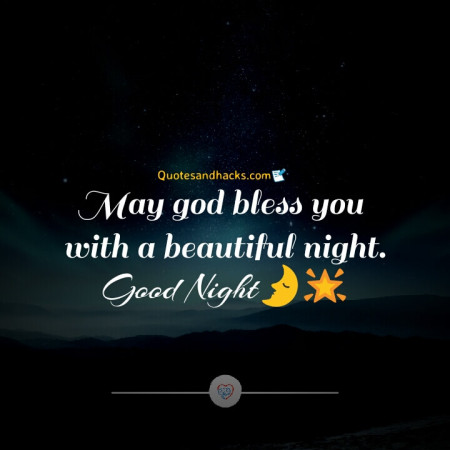 24)God bless you and your family.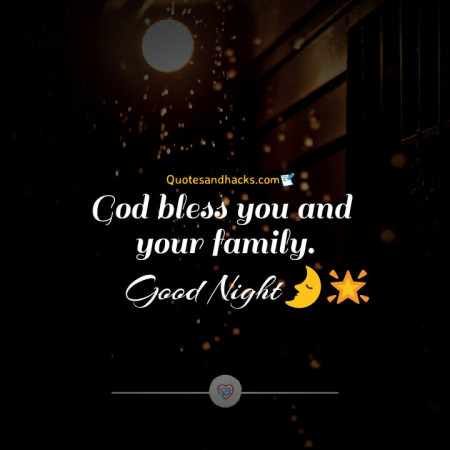 25)May god send his angels to watch over you tonight.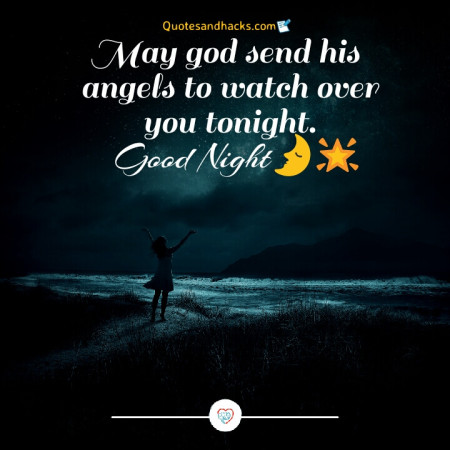 26)I left a light on for you-God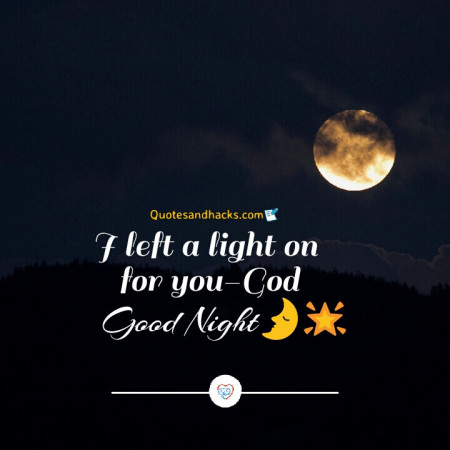 27)God won't fail you.Sweet dreams.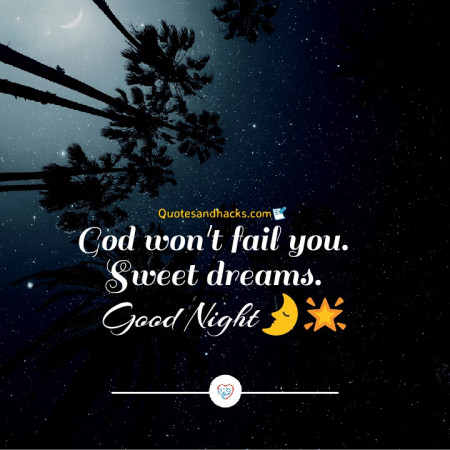 28)Sleep well tonigit God is on your side!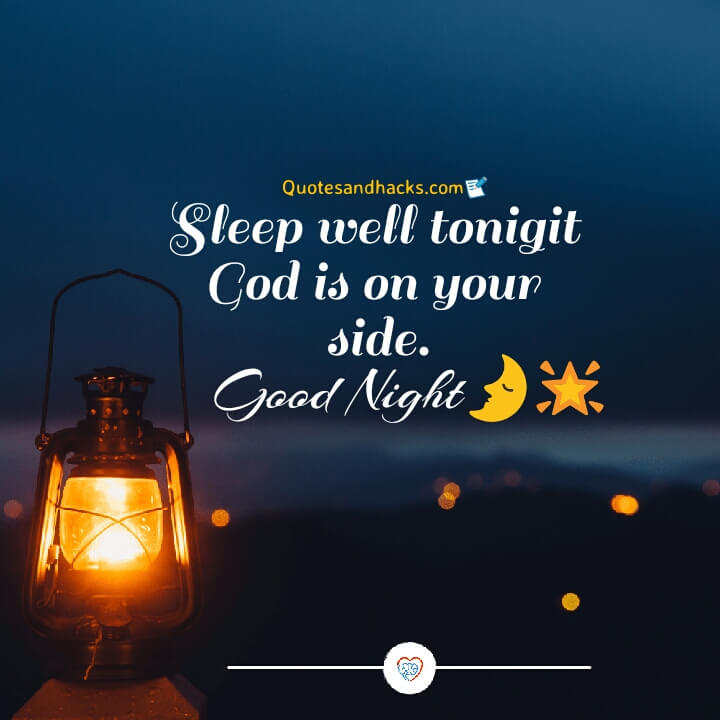 29)May god bless you,Sweet dreams.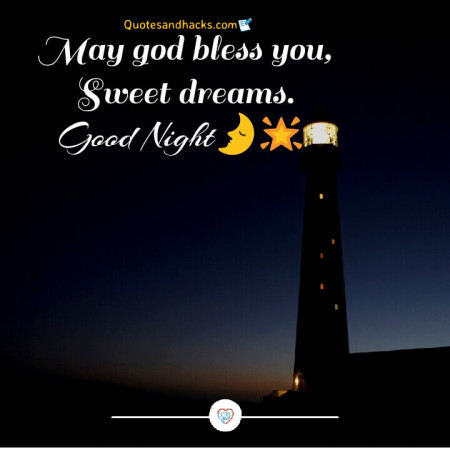 30)God is always with you,Sleep well.