It's hard when you miss people. But when you miss them,that means you're lucky.It means you had someone special in your life,someone worth missing.
Here is a list of 25 Best Miss you quotes.
1)Whenever i miss you,Look at my heart.Because it's the only place i can find you.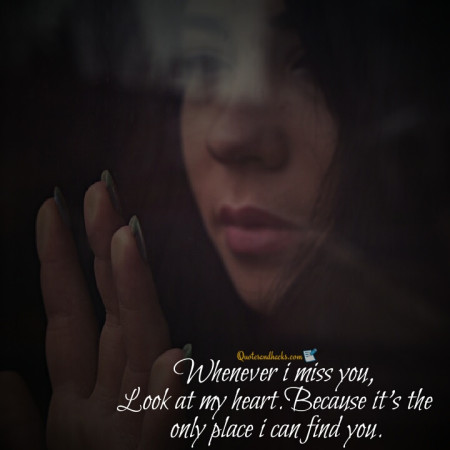 2)I am summer yearning for a drop of your rain.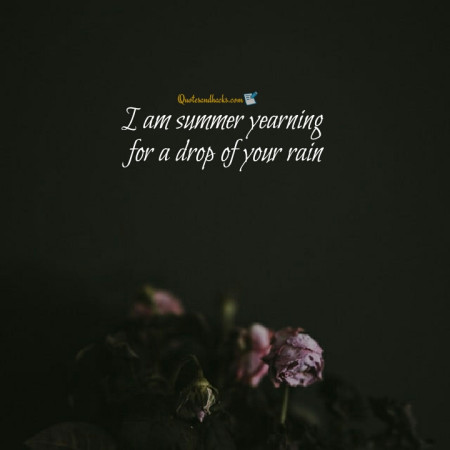 3)When I'm with you,hours feel like seconds.When we're apart, days feel like years.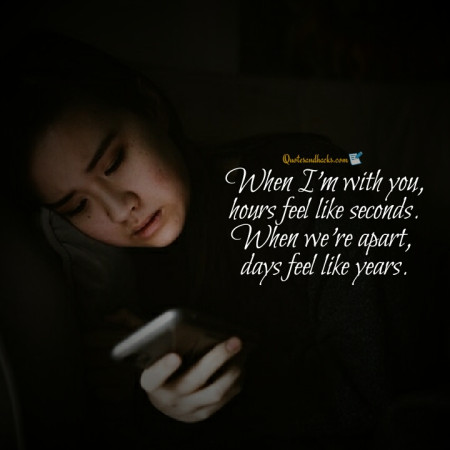 4)I miss you in ways that not even words can understand.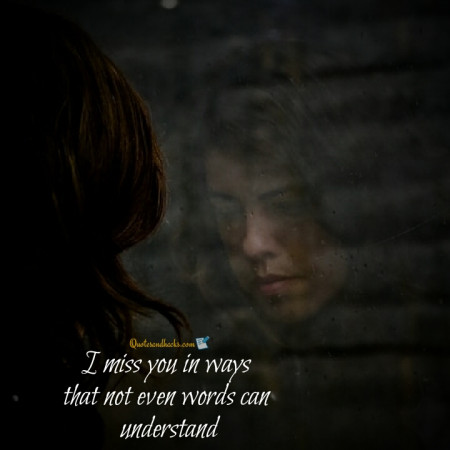 5)I try not to miss you,I try to let go, but in the end, you're always in my mind.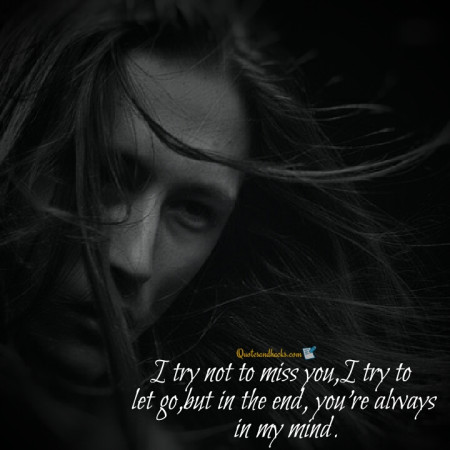 6)I only miss you when l'm breathing.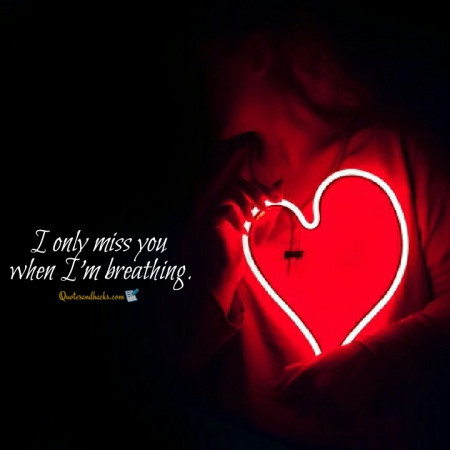 7)I can't sleep and I miss you.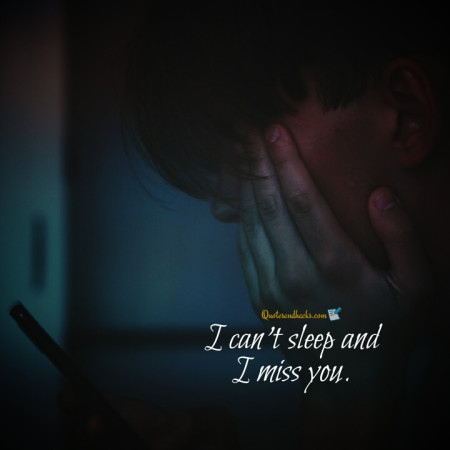 8)I miss you.A little too much,a little too often,and a little more every day.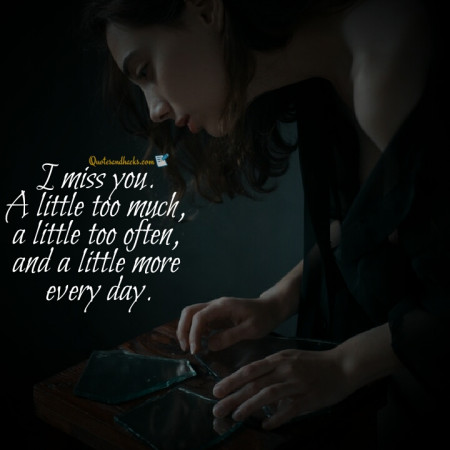 9)Guess that missing you is just my heart's way of reminding me how much i love you.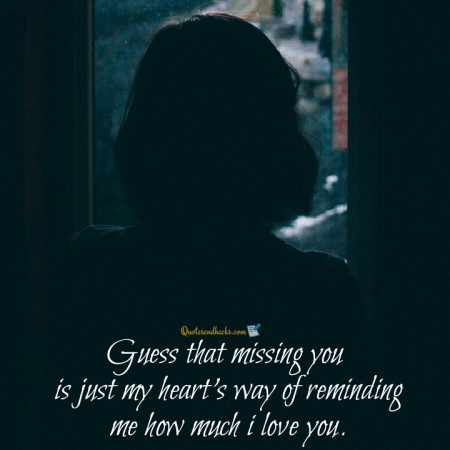 10)Whenever I miss you,I look at my heart because it's the only place I can find you.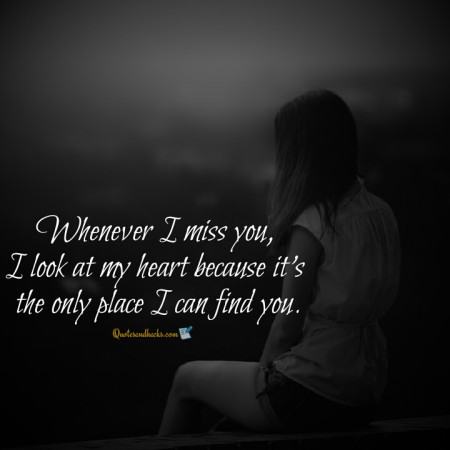 11)I Miss you deeply,Unfathomably,senselessly,terribly.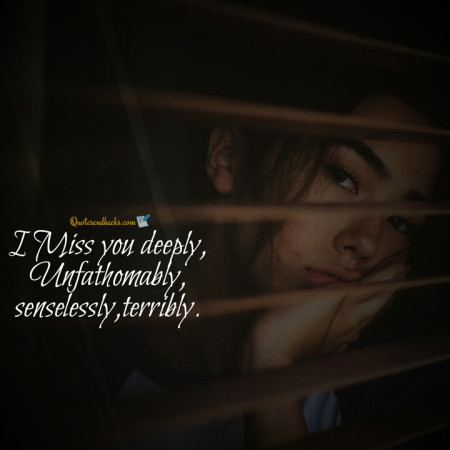 12)Even though I miss you right now, I know that you willcome back to me.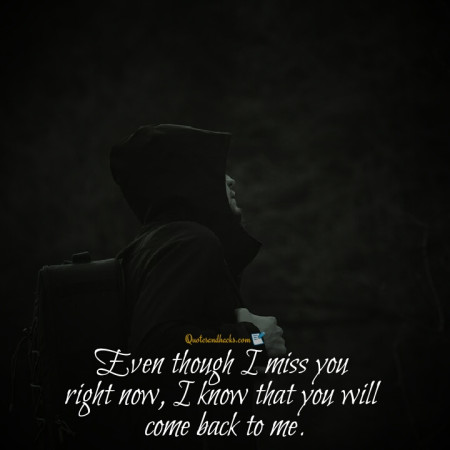 13)We are not together right now,but my heart is still yours and I don't
want to live my life without you.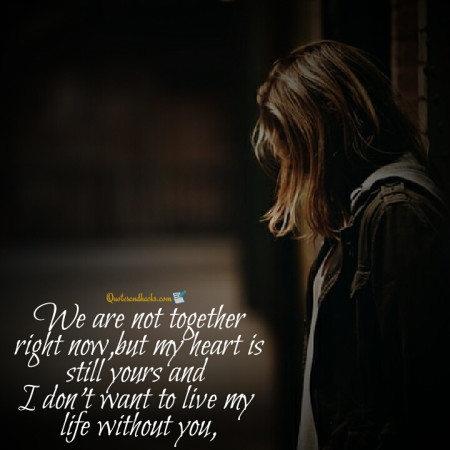 14)The scary thing about distance is you don't know whether they'll
miss you or forget you.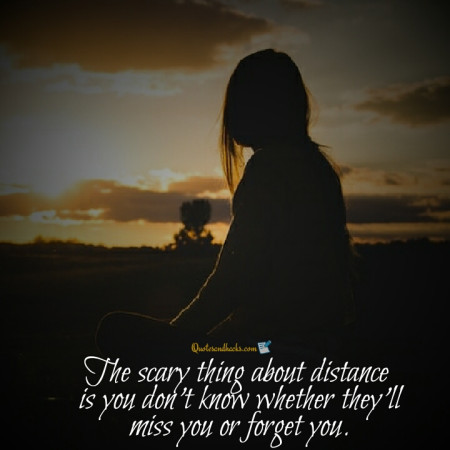 15)I miss you so much it hurts.But when I think of all our memories together, I feel blessed.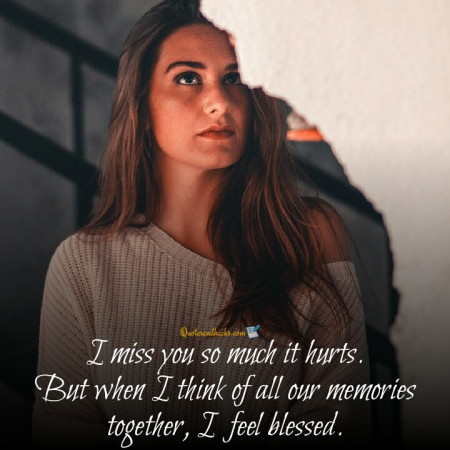 16)I wil stop missing you when I am with you.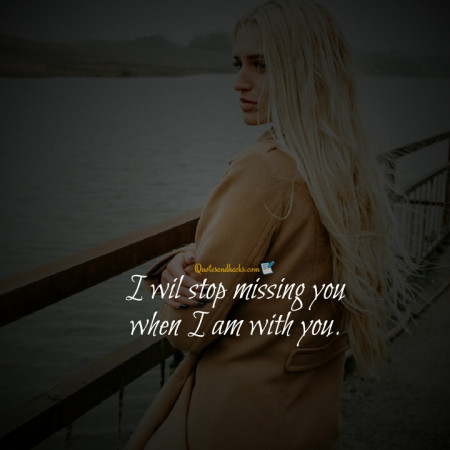 17)No matter where you go you will always be in my heart.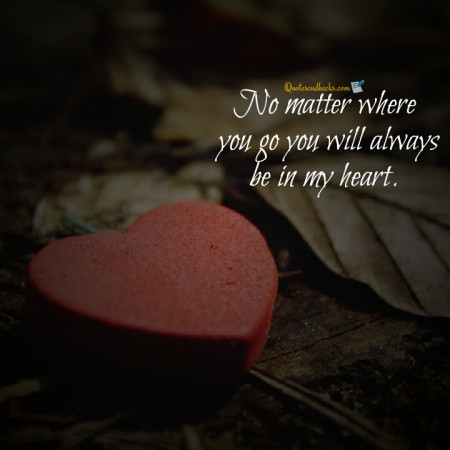 18)Missing you is my hobby, caring for you is my job,Making you happy is my duty,and loving you is my life.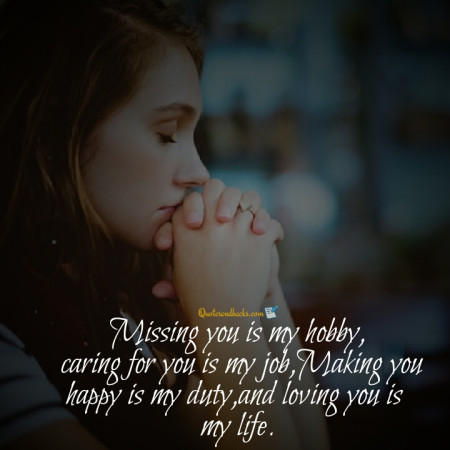 19)When I miss you,I read our old conversations, smile like an idiot, listen to Songs that remind
me of you, then I miss you more.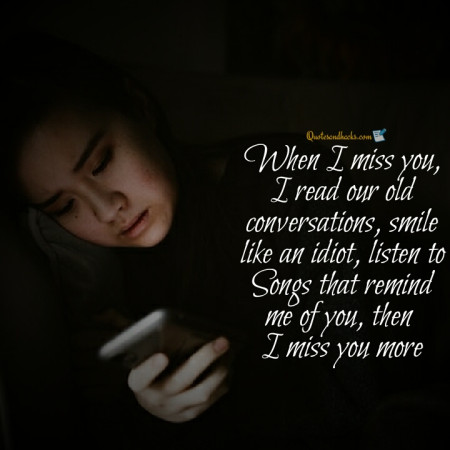 20)I closed my eyes and spoke to you in a thousand silent ways.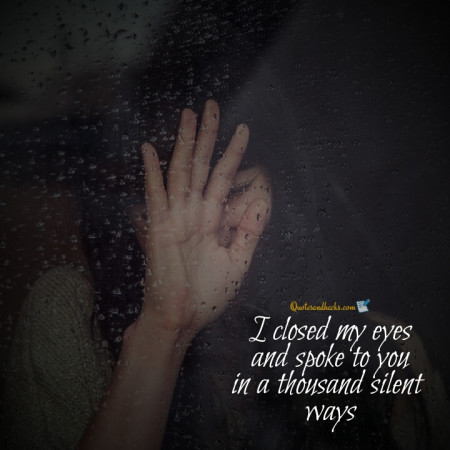 21)If you never left again,I would still spend the rest of my life missing you.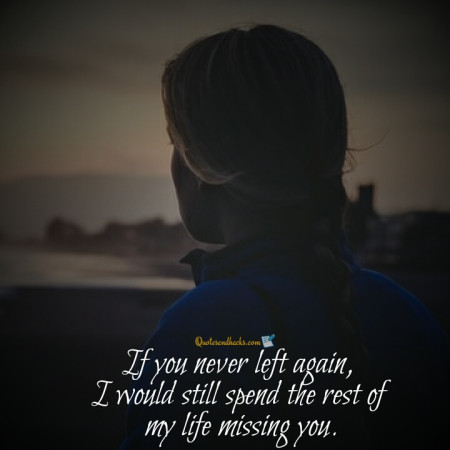 22)I try not to miss you.But in the end i still do.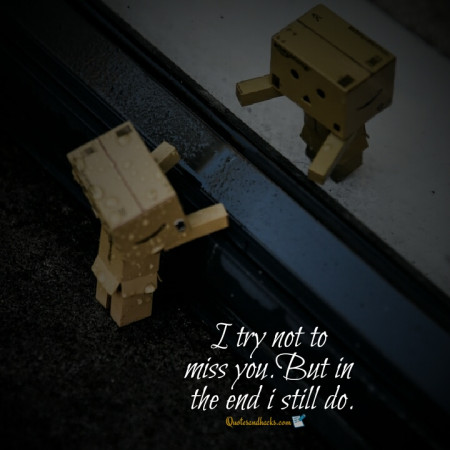 23)I am so addicted to you that I can't imagine my life without you. you are the lifeline of my life. I miss you so much.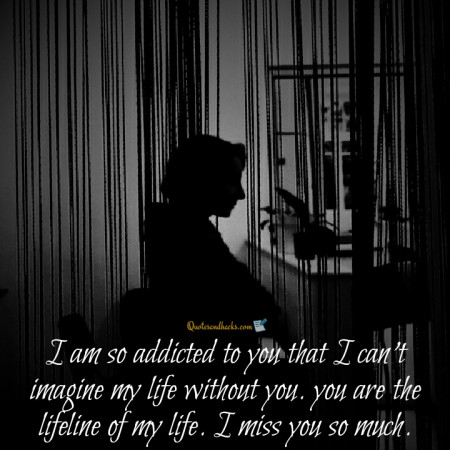 24)I wish we could be together right now.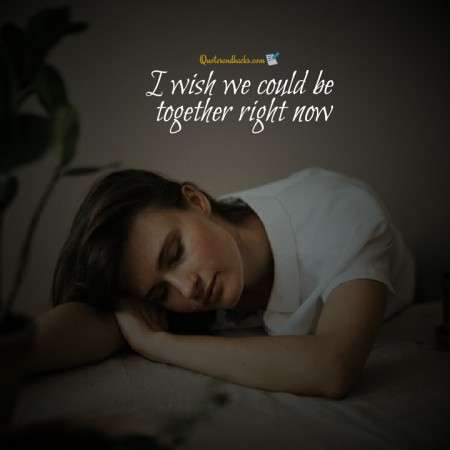 25)You may be out of sight, But never out of mind.I miss you.