Your greatest responsibility is to love yourself and to know you are enough.
Here is a list of 30 Best self quotes motivation.
1)To fall in love with yourself is the first secret to happiness.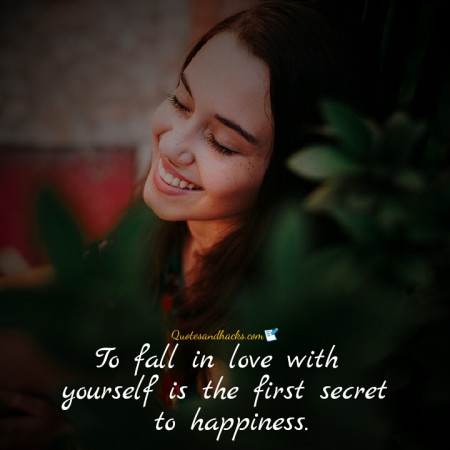 2)Just be,enjoy being.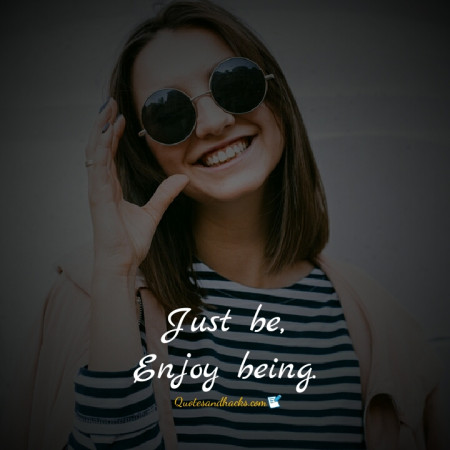 3)I am me,nothing more,nothing less,and that is enough.
4)your biggest commitment must always be to yourself.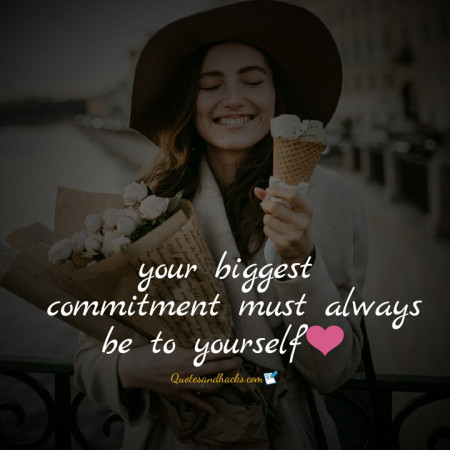 5)Be your own heroine.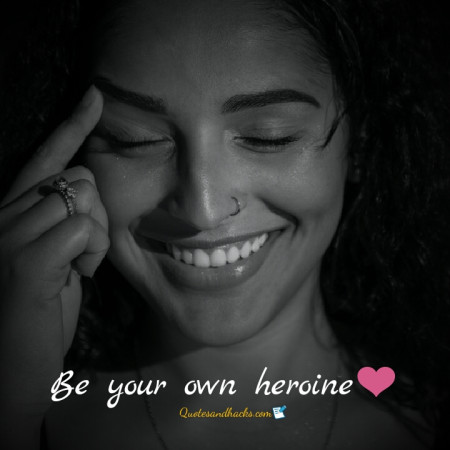 6)Love yourself and the rest will follow.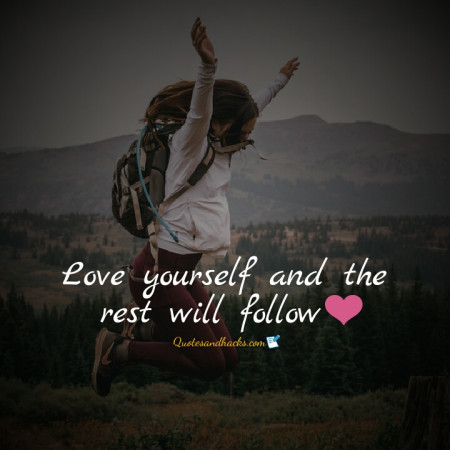 7)Never apologize for being yourself.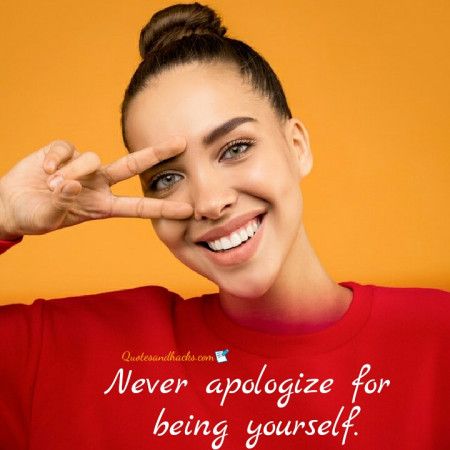 8)You are not a doormat for someone else's negativity.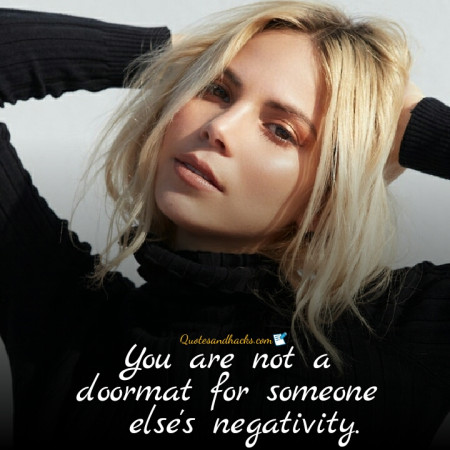 9)Sometimes you have to be alone to truly know your worth.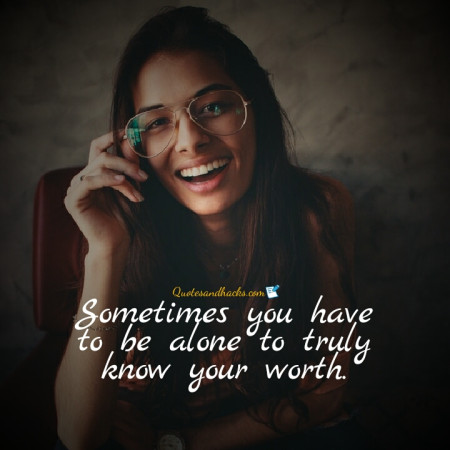 10)Keep taking time for yourself until you're you again.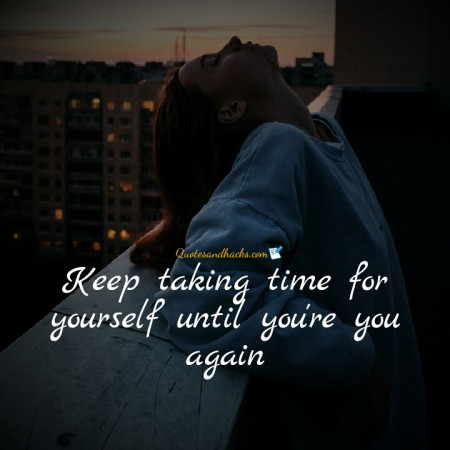 11)Self love is a cleansing energy.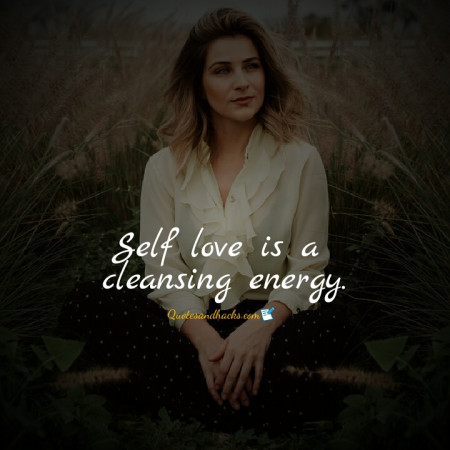 12)You can't pour from an empty cup.Take care of yourself first.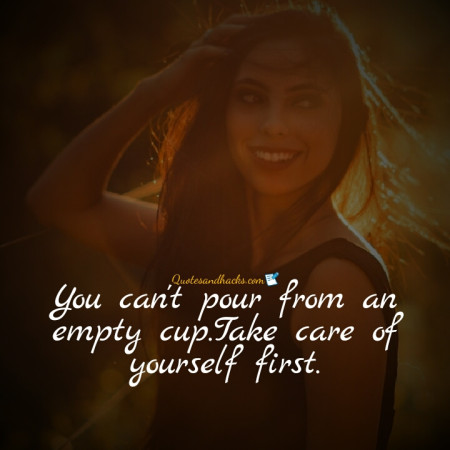 13)In order to love who you are you, cannot hate the experiences that shaped you.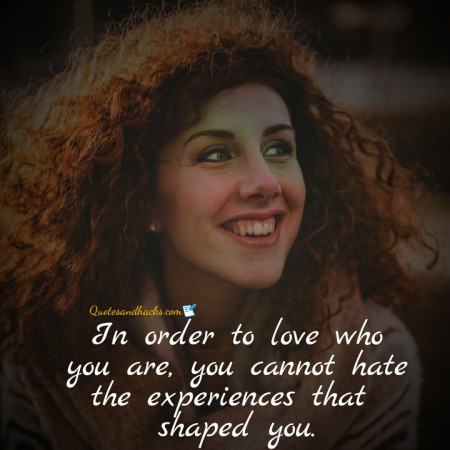 14)Cry about it.look hot and move on.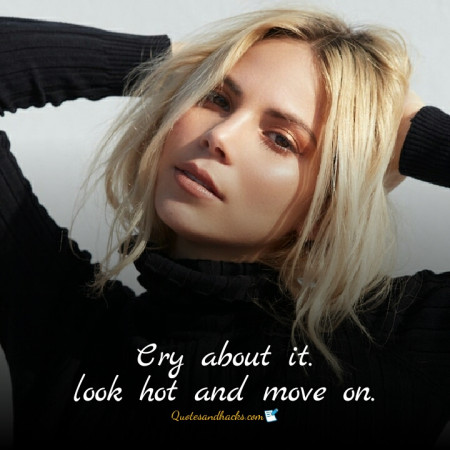 15)Don't adapt to the energy in the room.Influence the energy in the room.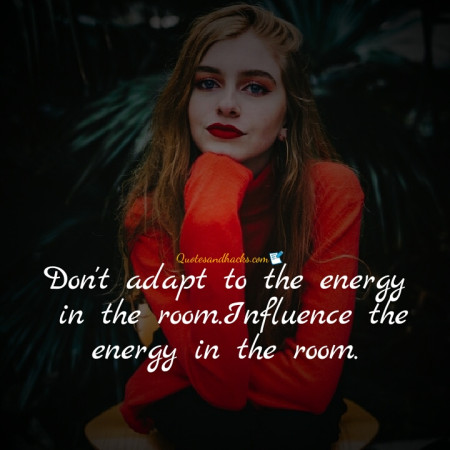 16)If you are too busy to laugh,you are too busy.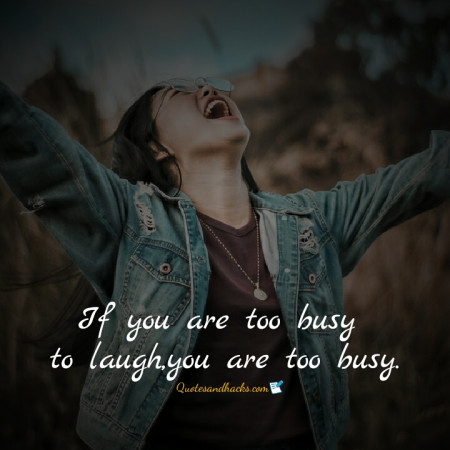 17)She is a mess but she is a masterpiece.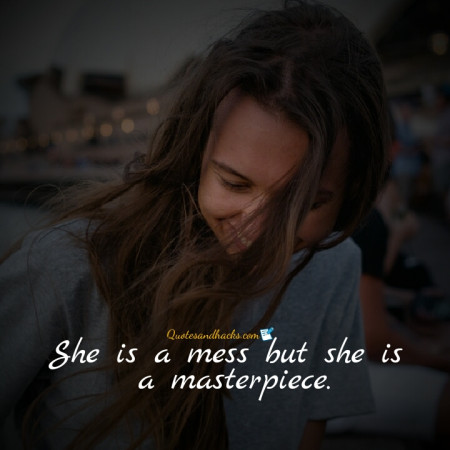 18)learn to say no without feeling guilty.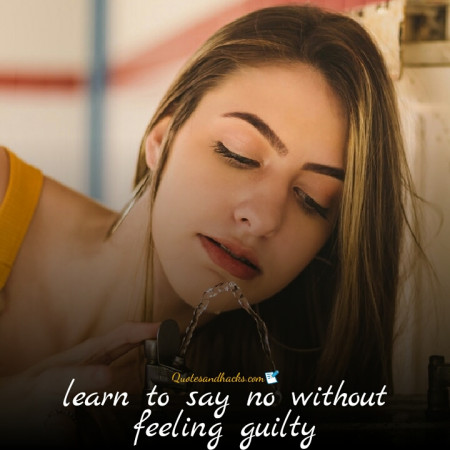 19)You are worth more than second thoughts and maybes.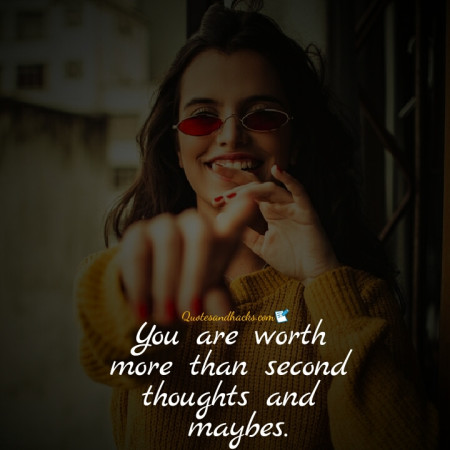 20)Seek what sets your soul on fire.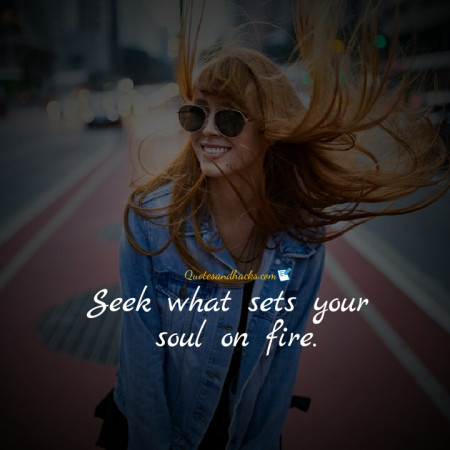 21)You are the greatest project you will ever work on.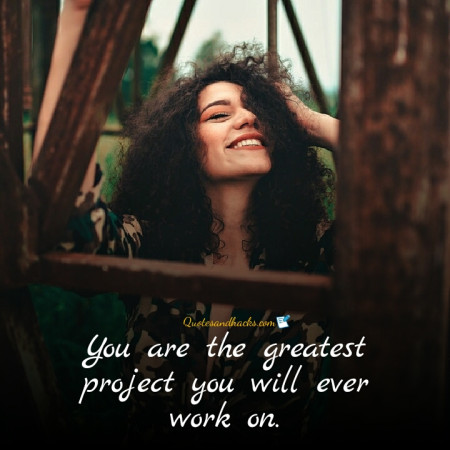 22)you are not defined by the way you have been treated.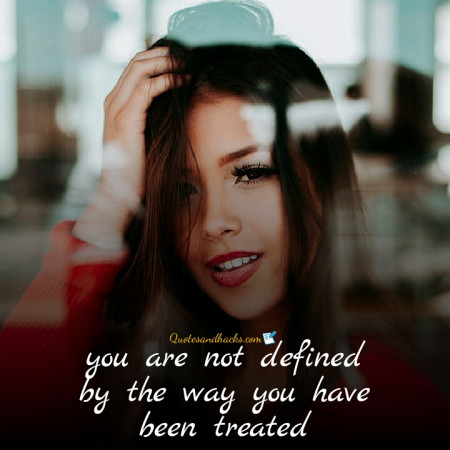 23)Believe in yourself a little more.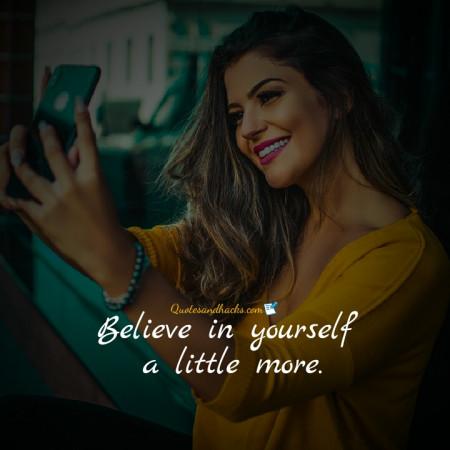 24)it's not who you are that holds you back. it's who you think you're not.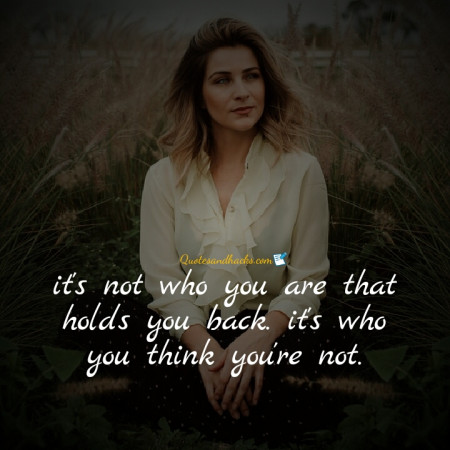 25)be loud about the things that are important to you.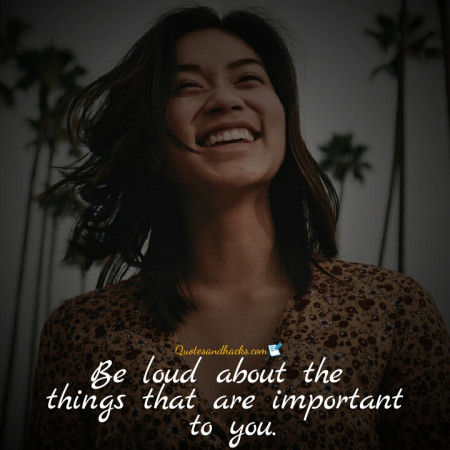 26)you can't change who you are,so why not love yourself.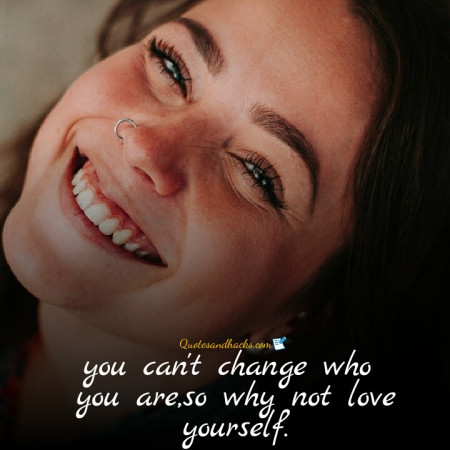 27)Who gave me permission to take up space,create abundance,and feel worthy of my every desire?
Me.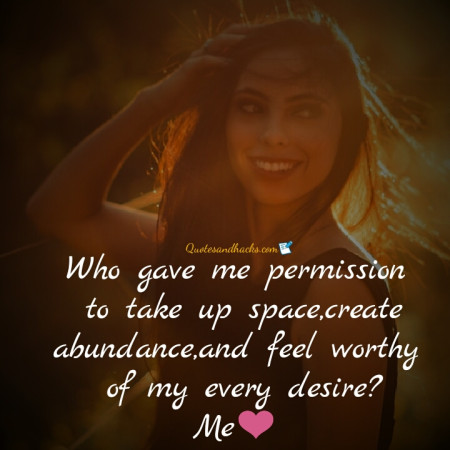 28)Love yourself first so you know what you deserve.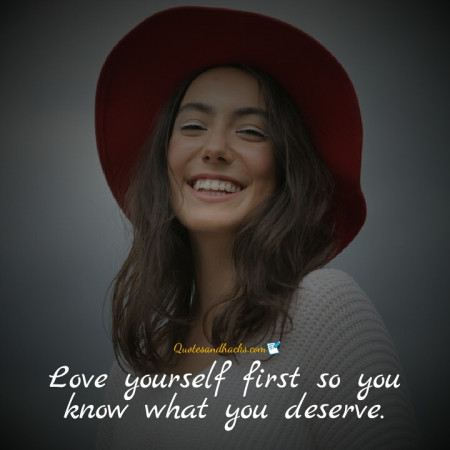 29)Be gentle With yourself,you're doing the best you can.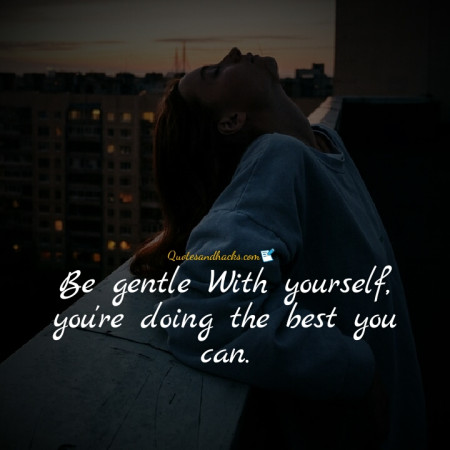 30)Work on you,for you.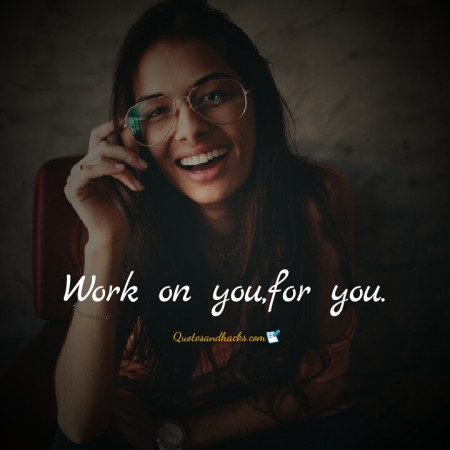 One of the advantage of loving yourself is that nobody can hurt you.