One loyal friend is worth more than a thousand fake ones.
Here is a list of 25 Best short blessing quotes for friends.
1)A real friend is one who walks in when the rest of the world walks out.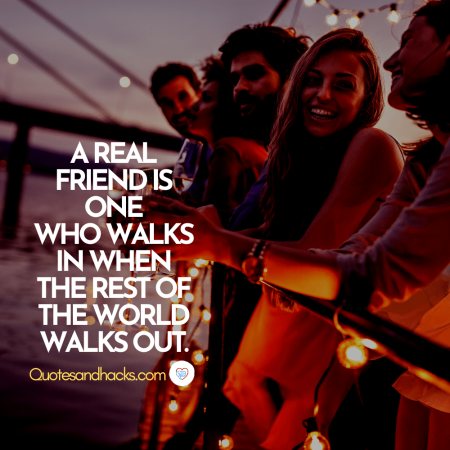 2)Finding friends with the same mental disorder!priceless.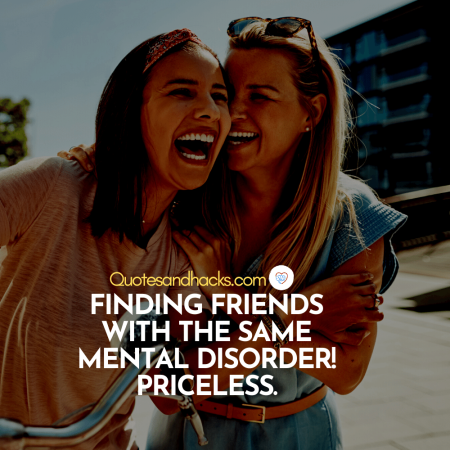 3)Friends are the family we choose for ourselves.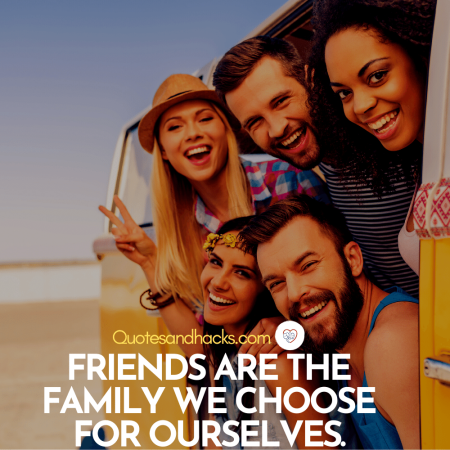 4)Good friends don't let you do stupid things alone.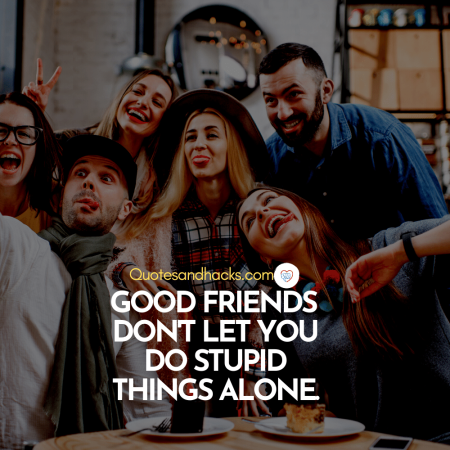 5)In the cookie of life friends are the Chocolate chips.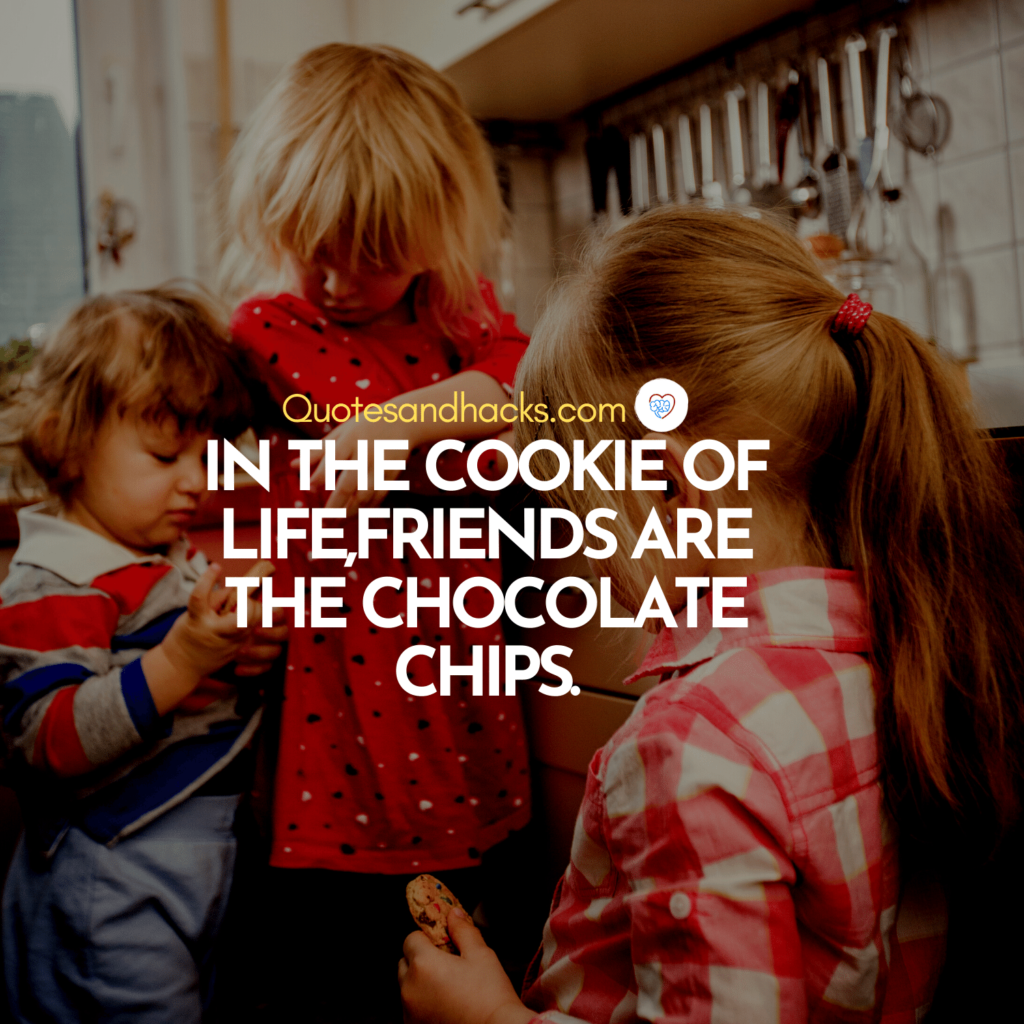 6)You and I are more than friends we're like a really small gang.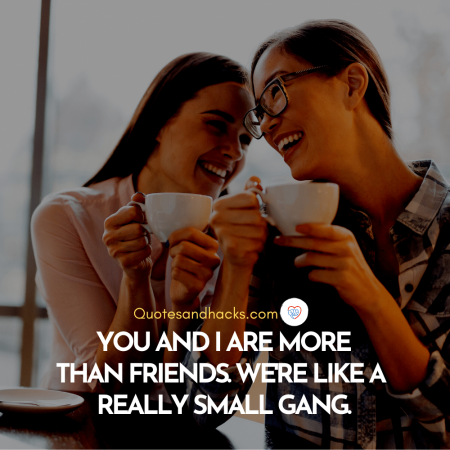 7)No friendship is an accident.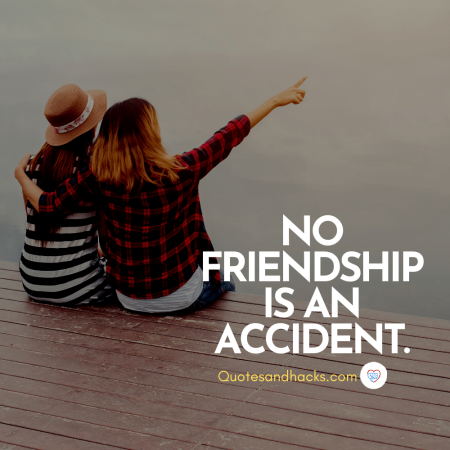 8)Find a weirdo just like you and never let them go.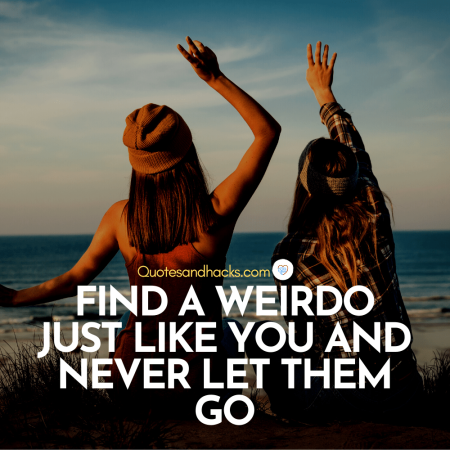 9)Never let your best friends get lonely.keep disturbing them.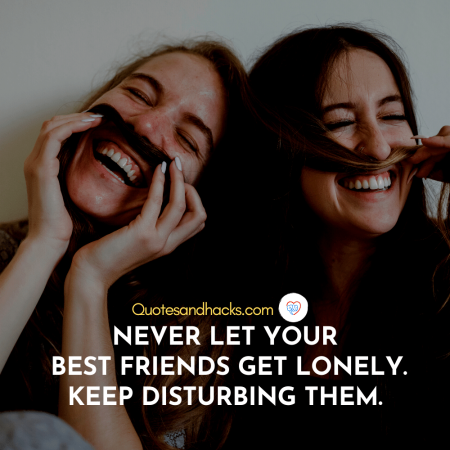 10)Friends make life a lot more fun.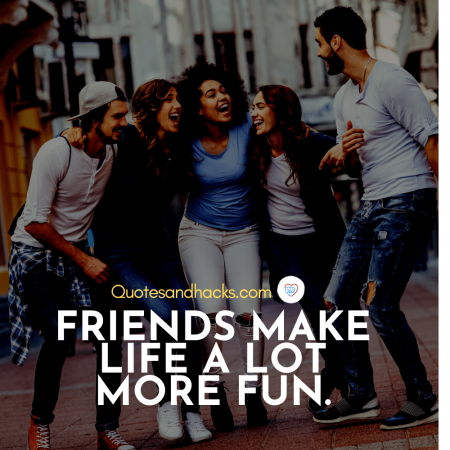 11)It's the friends you can call up at 4 Am that matter.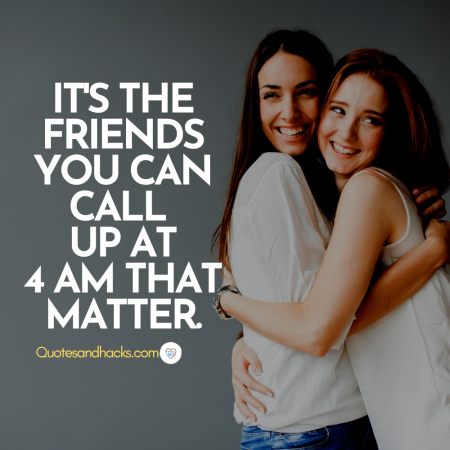 12)Keep the ones that heard you when you never said a word.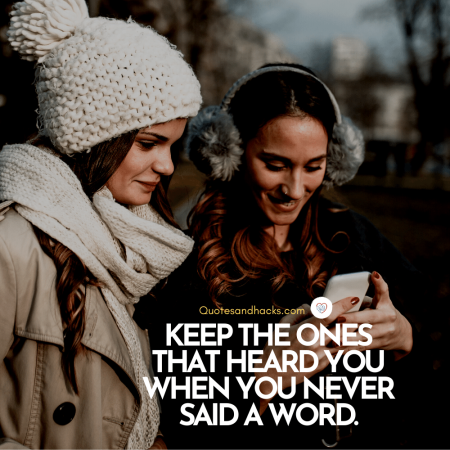 13)The language of friendship is not words but meanings.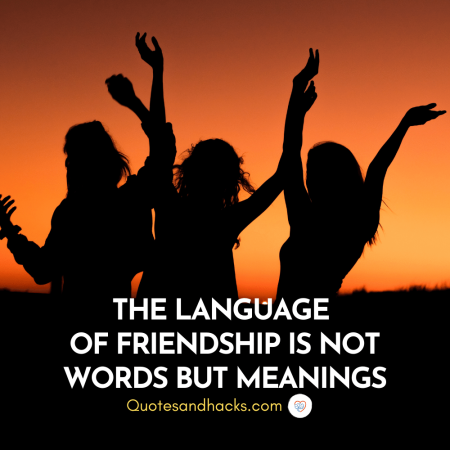 14)Friends are the siblings god never gave us.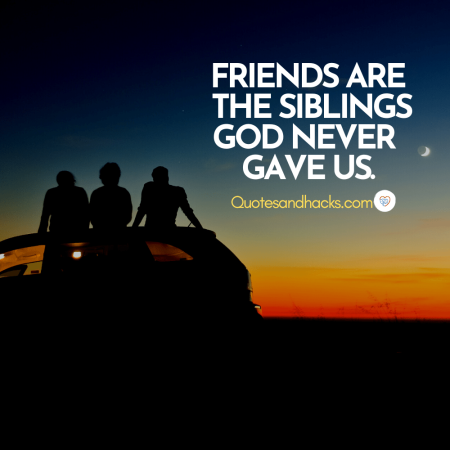 15)Good friend is a blessing from god.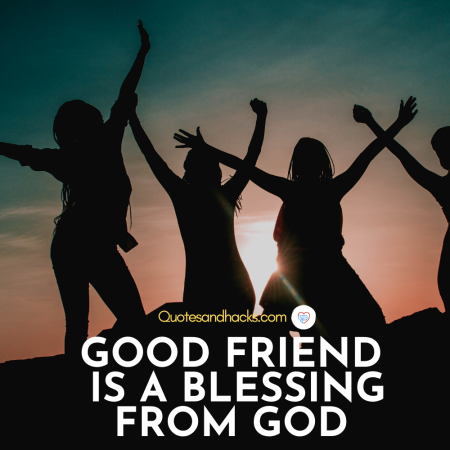 16)True friends are always together in spirit.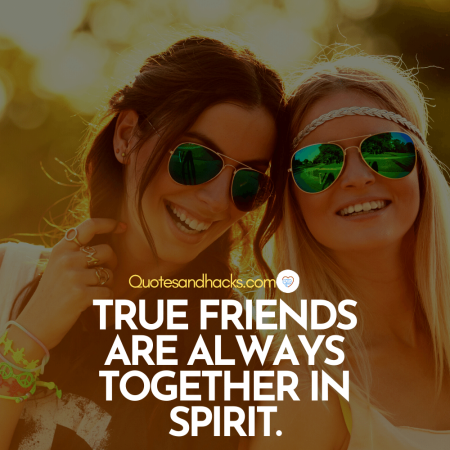 17)Real friends are a blessing.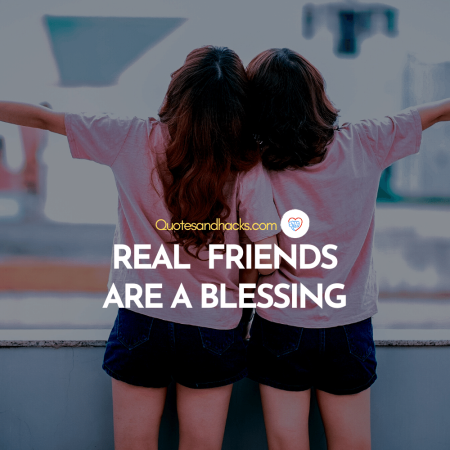 18)A sweet friendship refreshes the soul.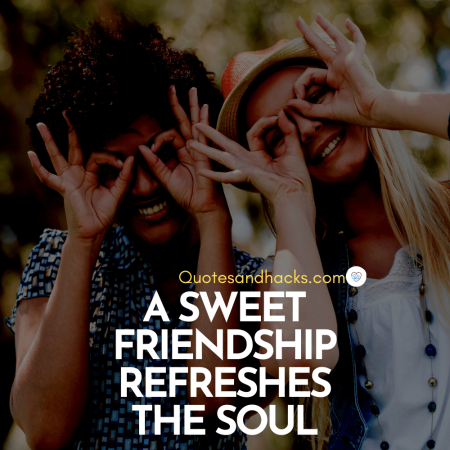 19)True friends are never apart.Maybe in distance but never in heart.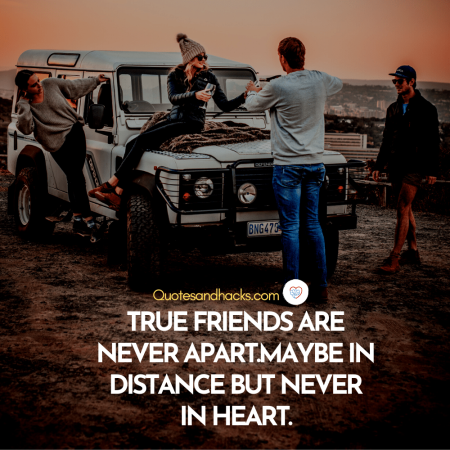 20)It is one of the blessings of old friends that you can afford to be stupid with them.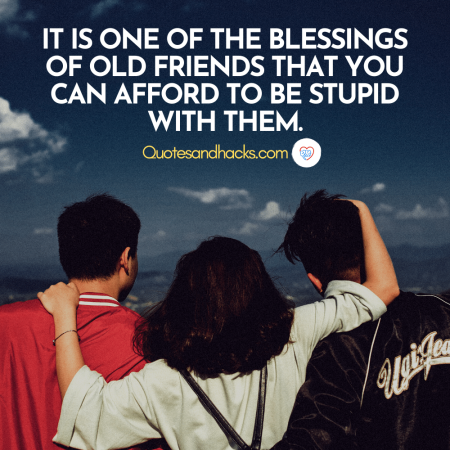 21)Friends become our chosen family.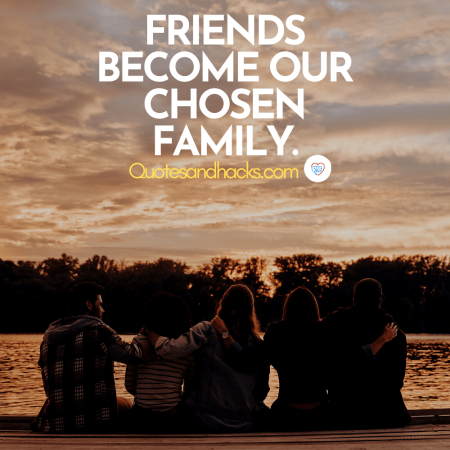 22)A true friend is the greatest of all blessings.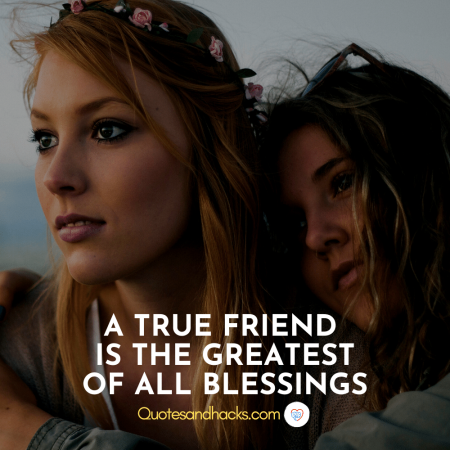 23)Life has no blessings like prudent friend.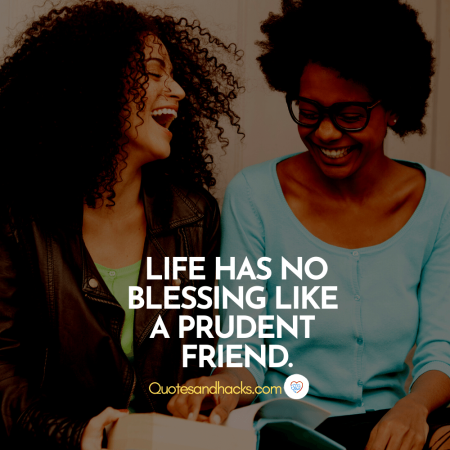 24)God really did something special.when he blessed me with a friend like you.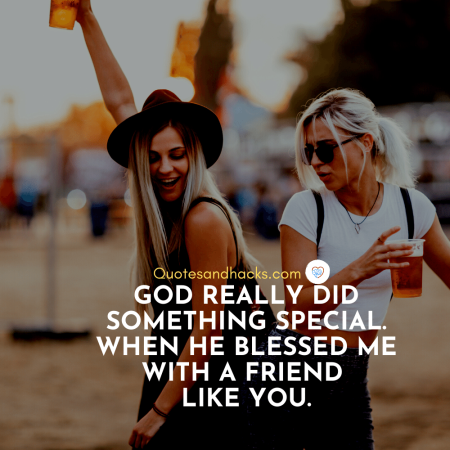 25)A friend who motivates you is always a blessing.