If you want to be happy learn to be alone without being lonely.Learn that being alone does not mean being unhappy.The world is full of plenty of interesting and enjoyable things to do.
Here is a list of 31 Best alone attitude quotes.
1)I trust my shoes more than people, atleast it comes with one year warranty.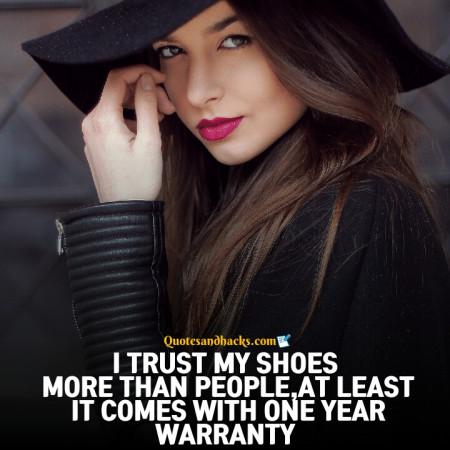 2)Well darling, I have finally learnt to smile without you.Now,it doesn't matter to me whether you exist or not.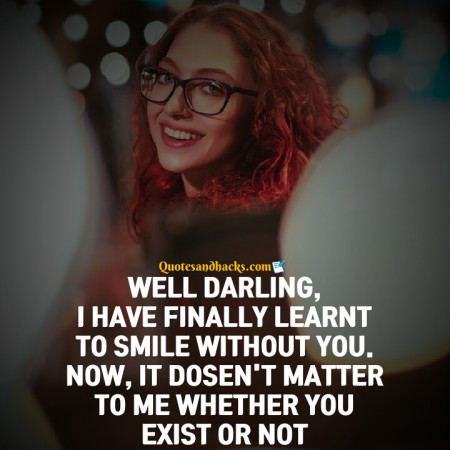 3)No one wants to support you at the start of your journeybut once they see your success they all want to be friends again.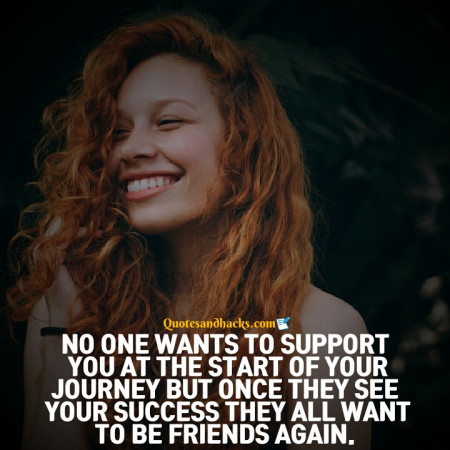 4)It's scary how happy someone can look When they're dying on the inside.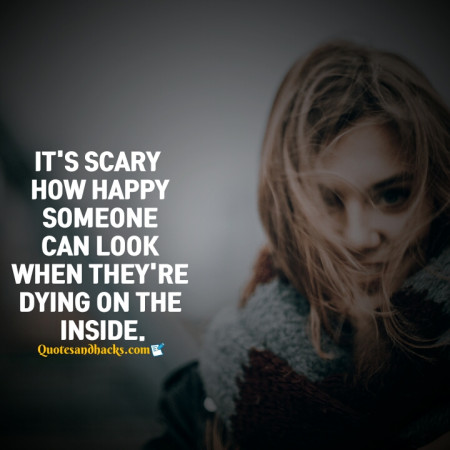 5)We Enter The World Alone, We Leave The World Alone. So It's Better To Be Alone.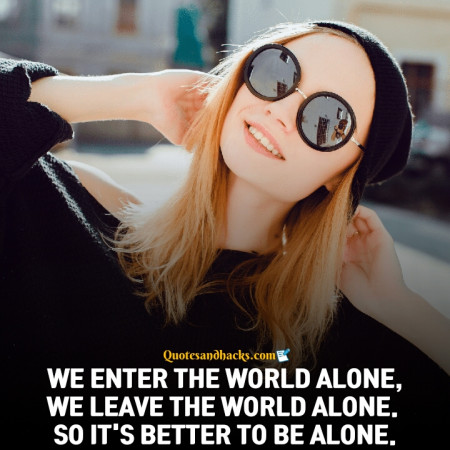 6)I don't even expect people to like me anymore. I'm in my own world.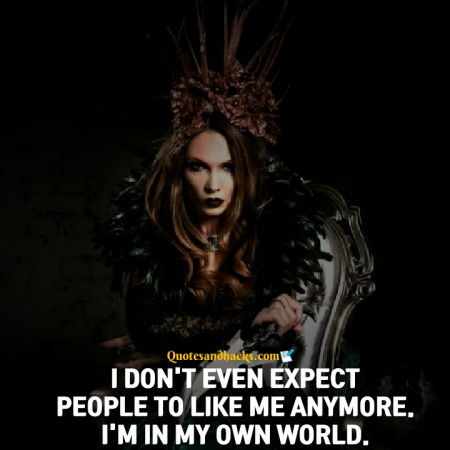 7)I went through my darkest time alone so sorry if i act like i don't need anyone.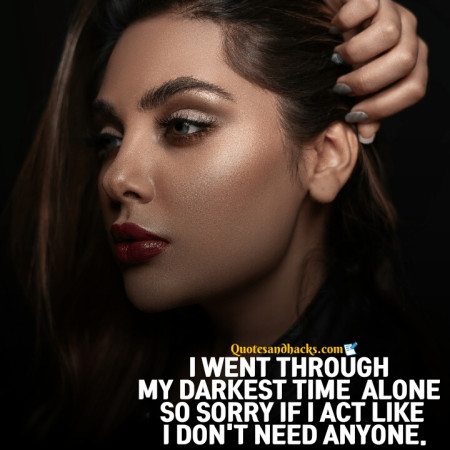 8)Some walks you have to take alone.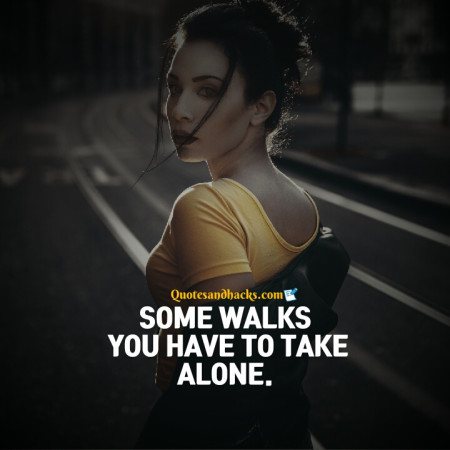 9)Being alone is a positive attitude.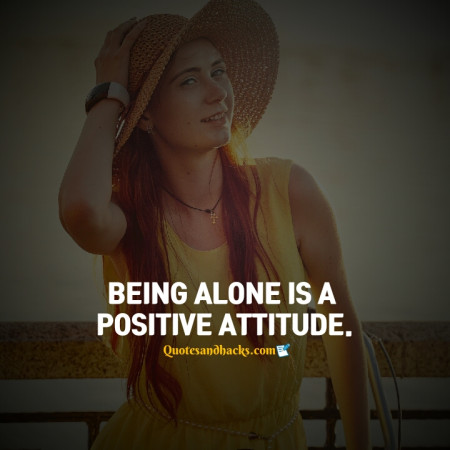 10)Dare to stand alone eveb when the whole world is against you.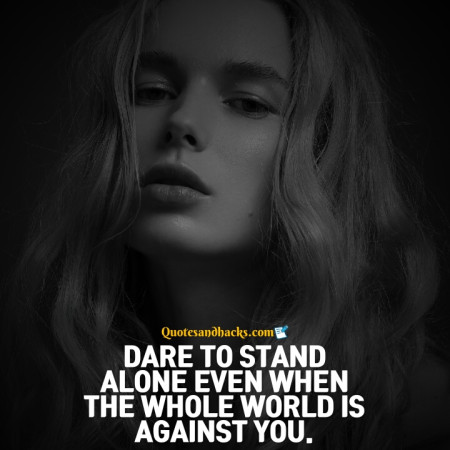 11)You alone are enough,you have nothing to prove to anybody.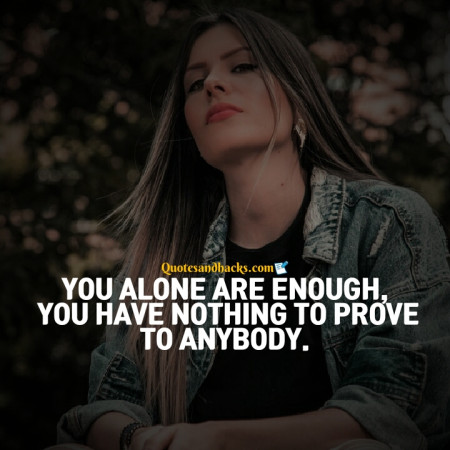 12)No one see your pain,stop Crying, stand alone.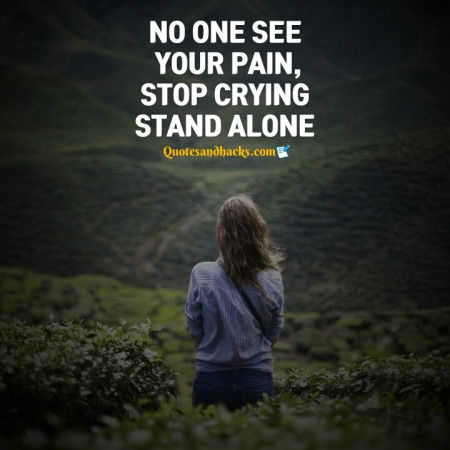 13)Just because i walk alone doesn't mean I'm lost.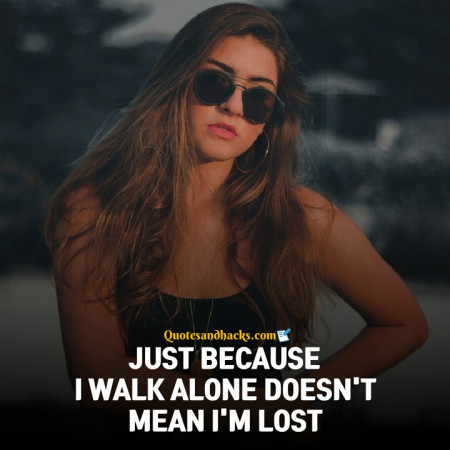 14)Lions hunt alone sheep stay in a heard. Don't be afraid to go out on your own path.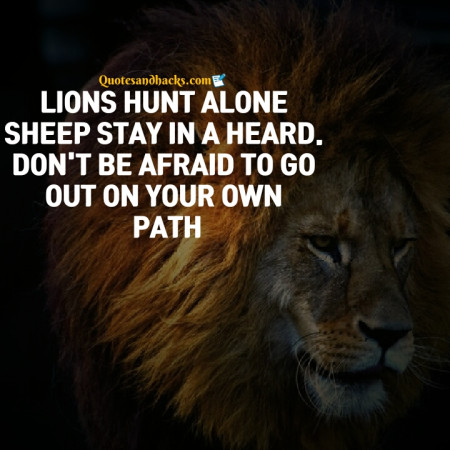 15)Living alone is better than living with fake people, Who hate you but act like "loving you".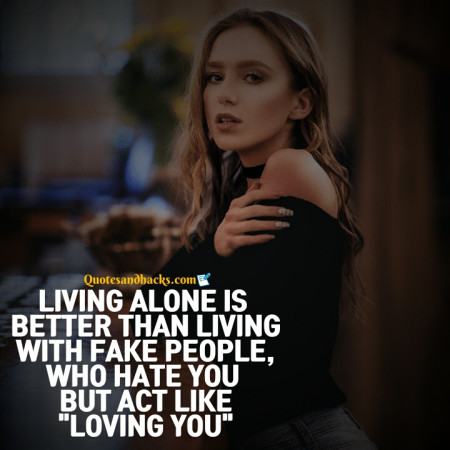 16)This queen doesn't need a king.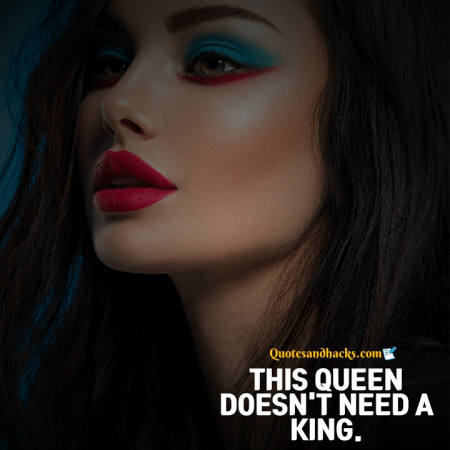 17)Only a strong man can handle a strong woman. A weak man will just
say that she has an attitude problem.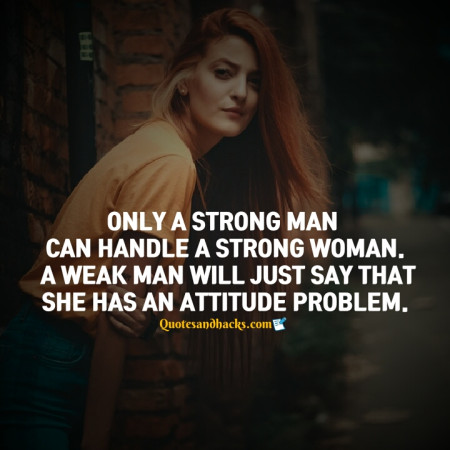 18)Be alone that is when ideas are born.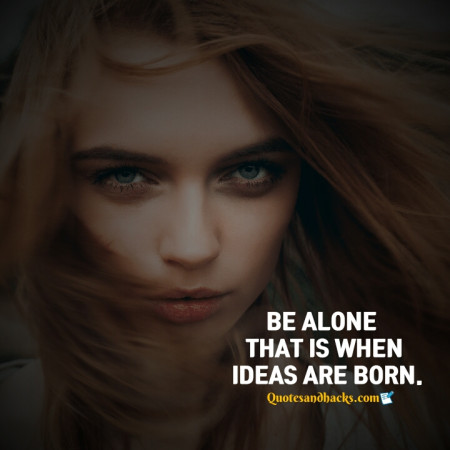 19)If your goals set you apart from the crowd stay alone.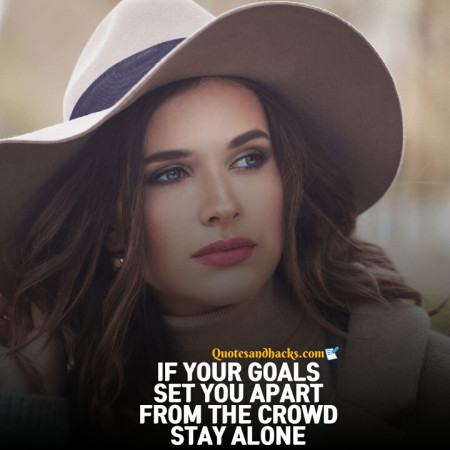 20)Just because you walk alone,Doesn't mean you're lost.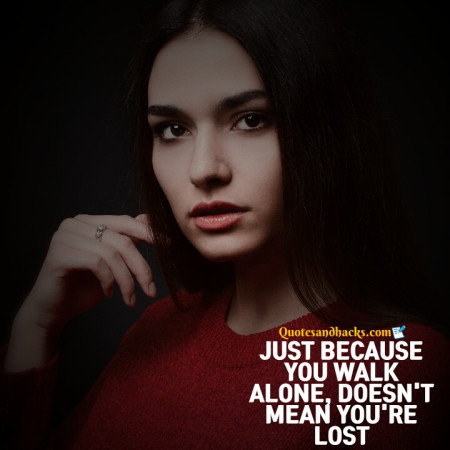 21)When everything is lonely I can be my best friend.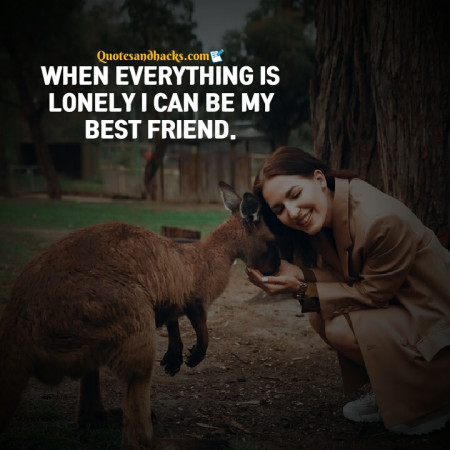 22)I am not afraid to walk this world alone.
23)As i get older I'm more and more comfortable being alone.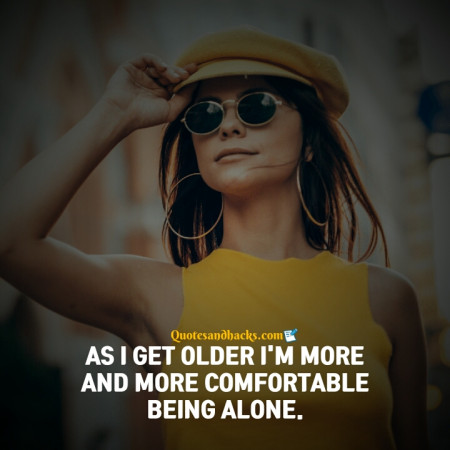 24)My alone time is sometimes for your safety.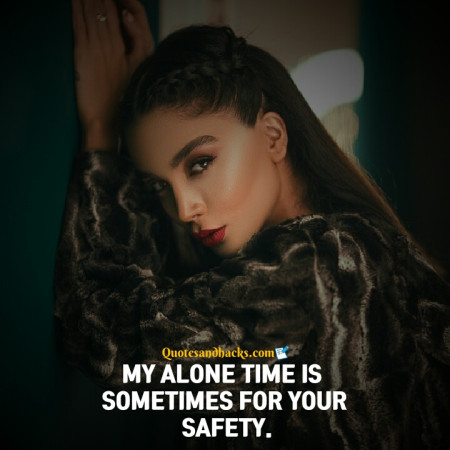 25)Learn To Be Alone Because No One will Stay Forever.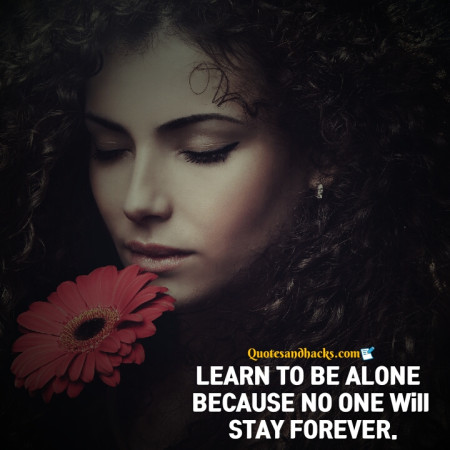 26)It's easy to stand with the crowd,it takes courage to stand alone.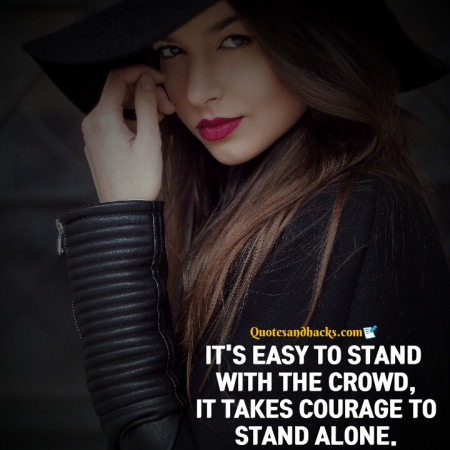 27)I'm alone because i know people.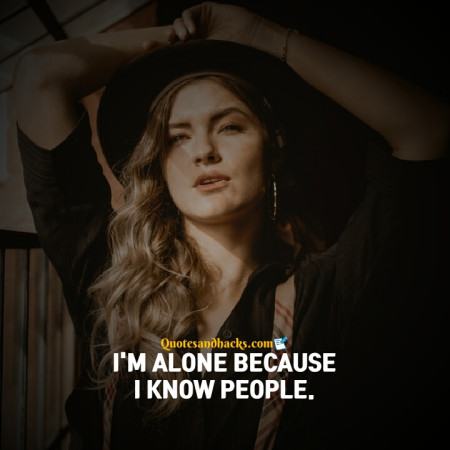 28)Alone but alive.
29)I would rather be alone and happy. than to be with
someone that makes me unhappy.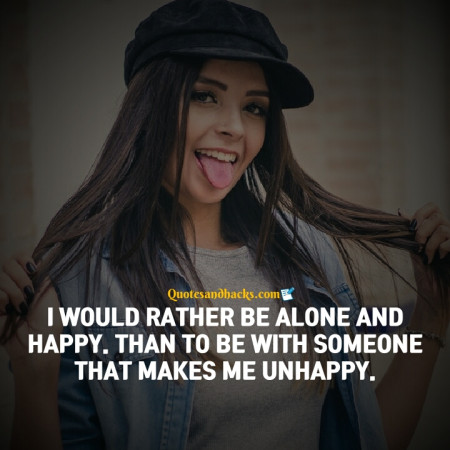 30)People think being alone makes you lonely, but I don't think that's true.Being surrounded by the wrong people is the loneliest thing in the world.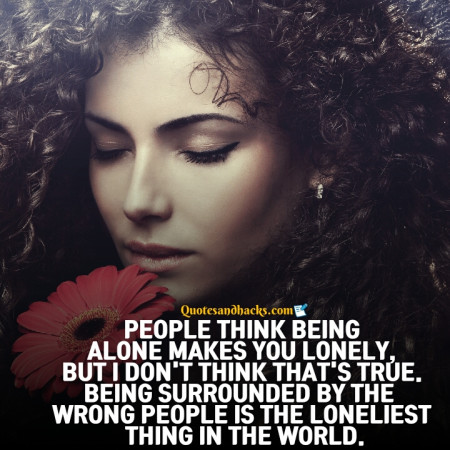 31)Walk alone with massive attitude.