Don't waste words on people who deserve your silence.
Here is a list of 35 Best Classy quotes.
1)Keep your heels,head, and standards high.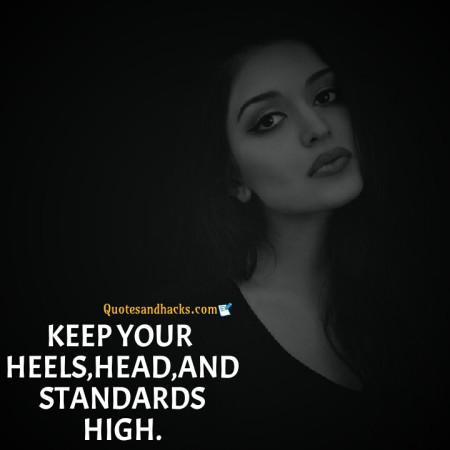 2)Yes I'm old school.I have good manners.I show others respect and i always help those who need me.It's not because I'm old fashioned.It's because i was raised properly.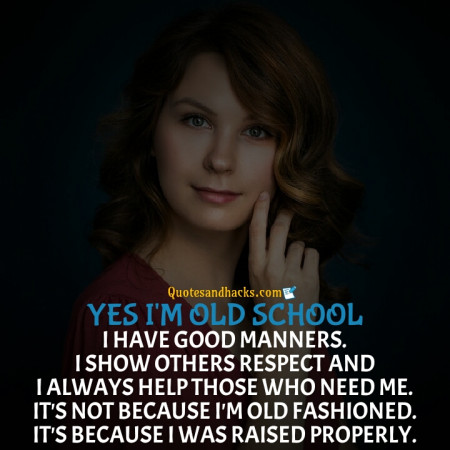 3)People who have done you wrong will always think your posts are about them.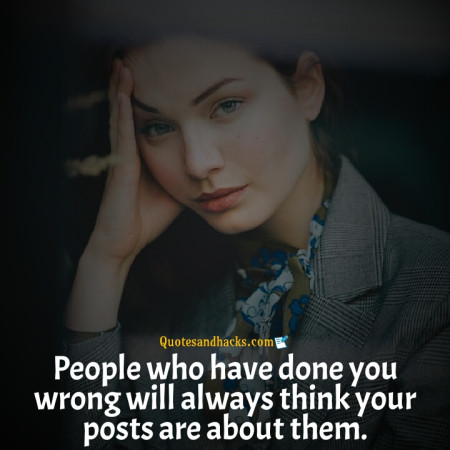 4)I love it when people think they are going to punish me by not talking to me.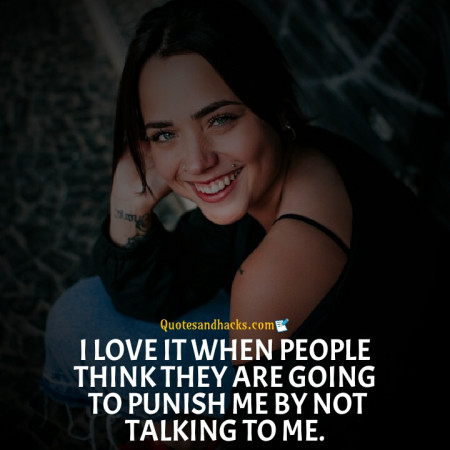 5)Don't be easy to define. Let them wonder about you.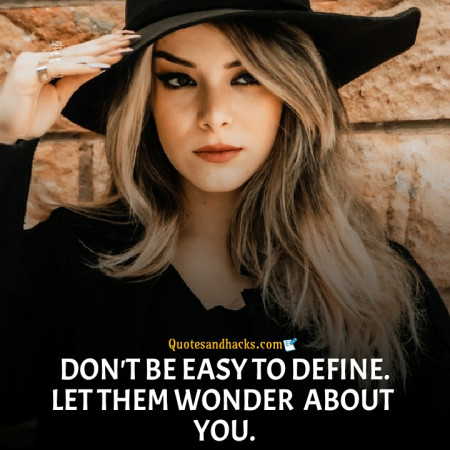 6)Classy is when you have a lot to say but you choose to remain silent
in front of fools.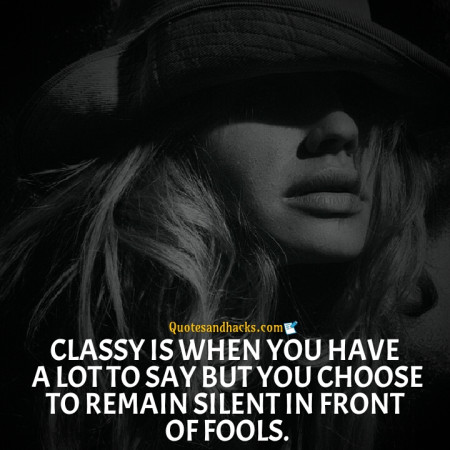 7)I would love to stay but i have no time for bullshit.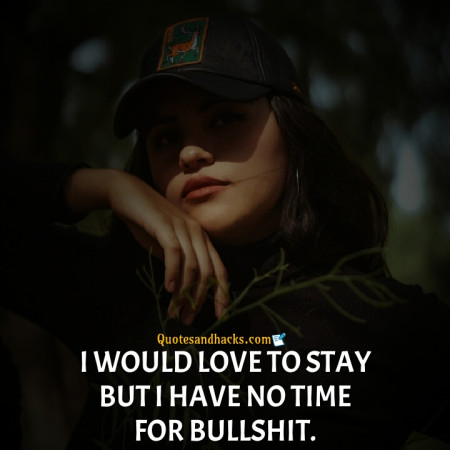 8)If they need you temporarily. Ignore them permanently.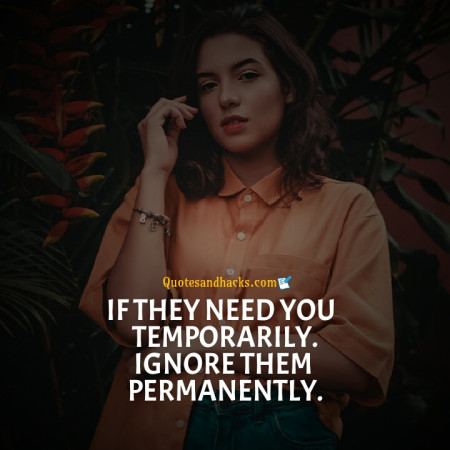 9)I don't keep secrets.I keep people out of my business. There's a difference.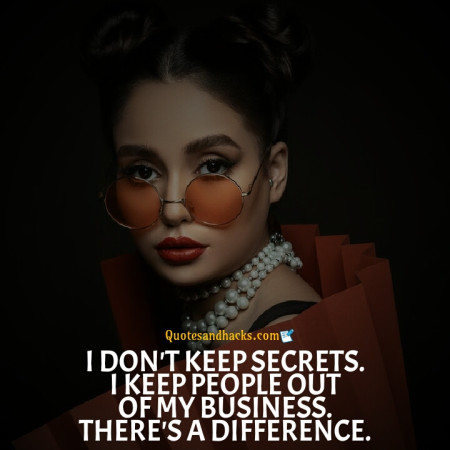 10)I used to care about people's opinions, but then i realized those people don't pay my bills.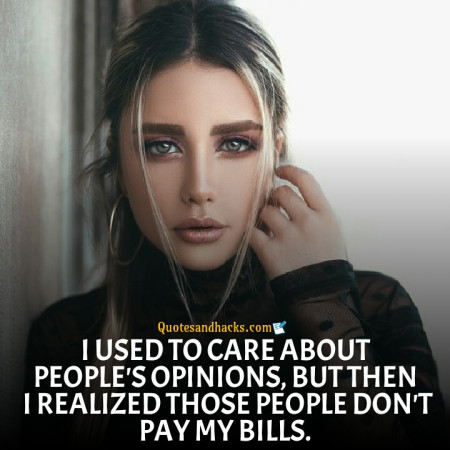 11)He asked me,can you cook?I replied,can you build a business?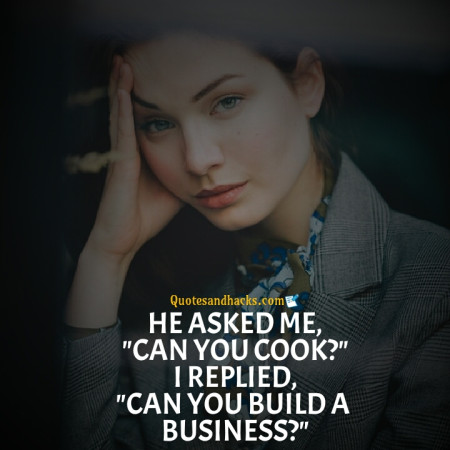 12)Darling,Today's breakup is far better than tomorrow's divorce.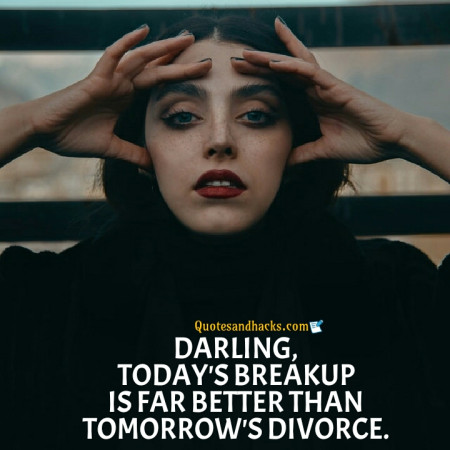 13)If you have a problem with me tell me,not everyone else.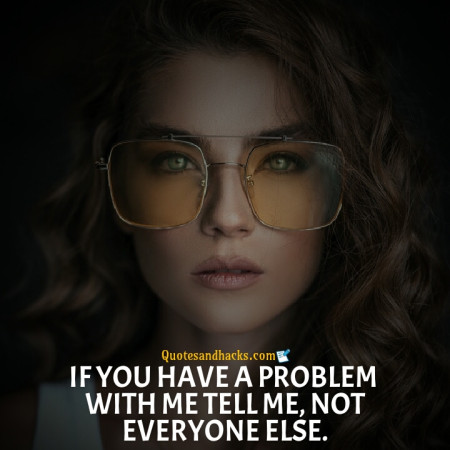 14)If you don't like my attitude, Quit talking to me.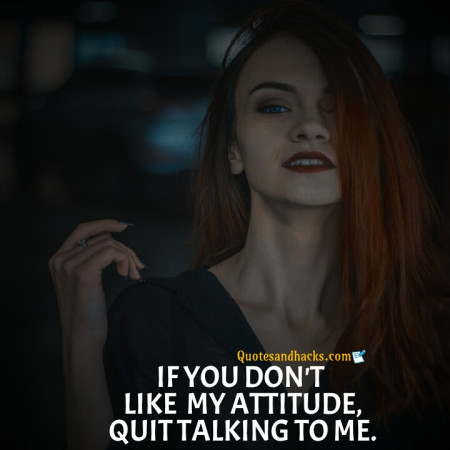 15)Has changed my relationship status from "single"to "staying single".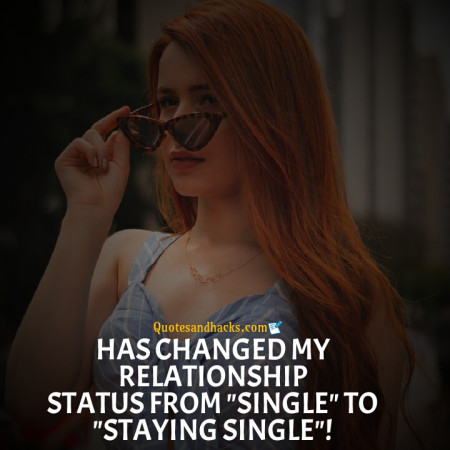 16)They don't deserve you,stay busy.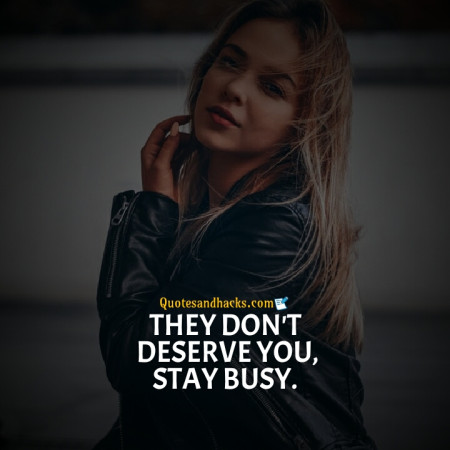 17)I'm not a boomerang, I won't come back everytime you throw me away.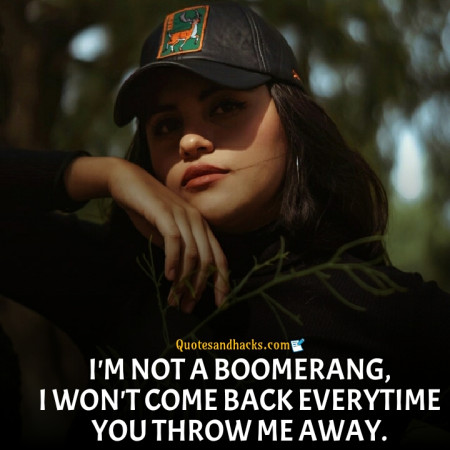 18)It's time to rewrite all the fairy tales where a Princess no longer needs a prince to save her.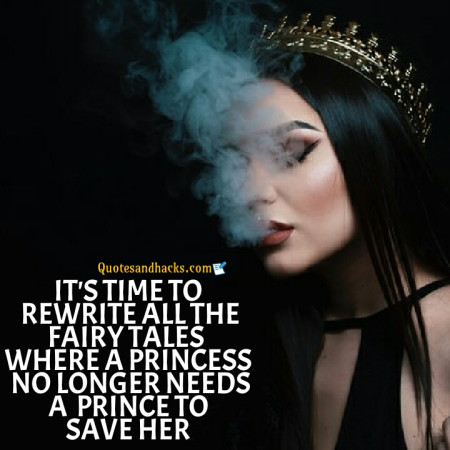 19)Act like you trust people, but don't.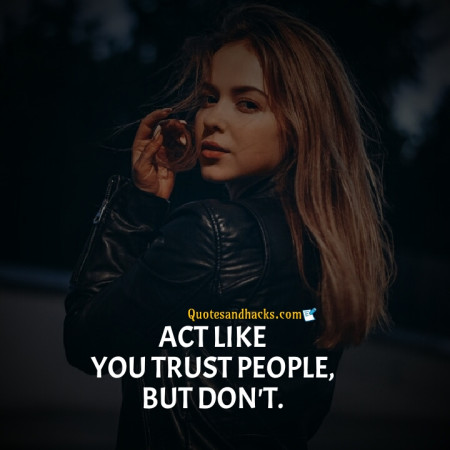 20)The only way to win with a toxic person is not to play.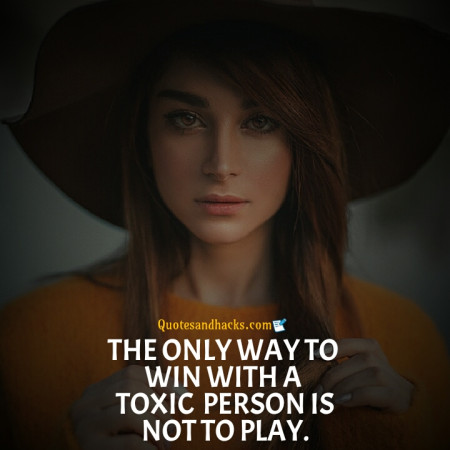 21)Nowadays people know the price of everything, and the value of nothing.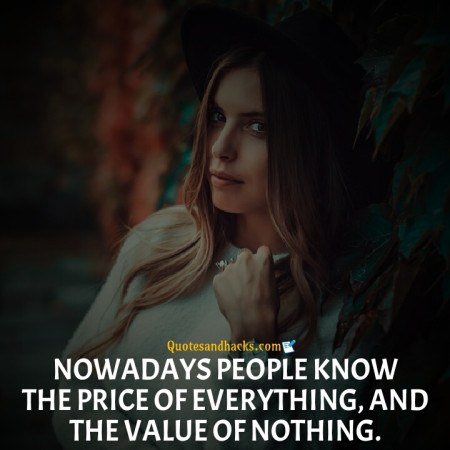 22)Don't confuse someone's loneliness with love.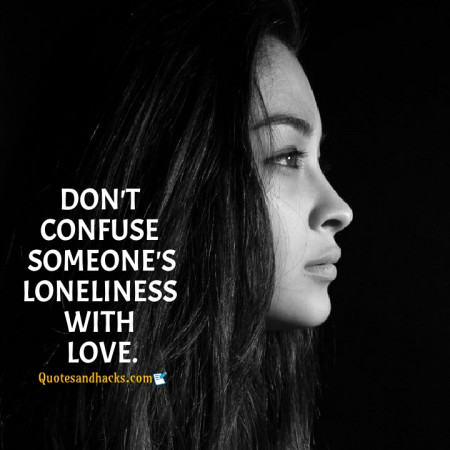 23)I won't beg you to stay. I will make you regret it.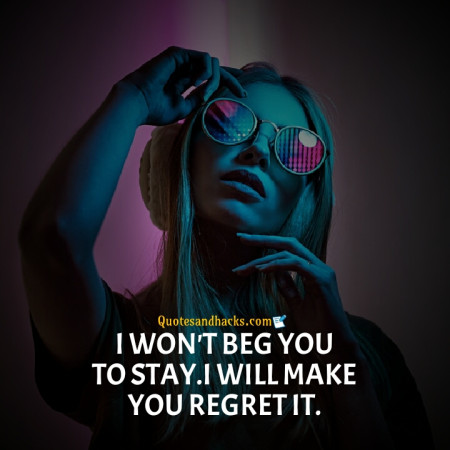 24)If you want to shine like a sun.First burn like a sun.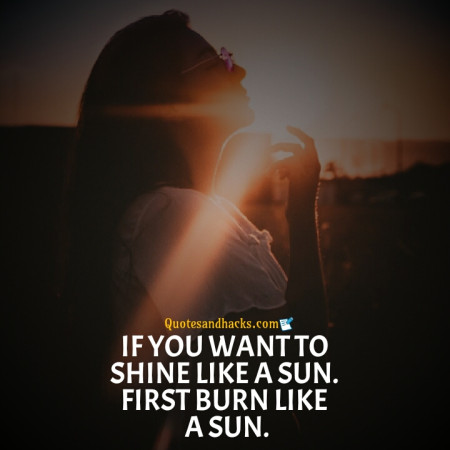 25)Don't feel sad if someone rejects you,People usually reject expensive things & go for the cheap one.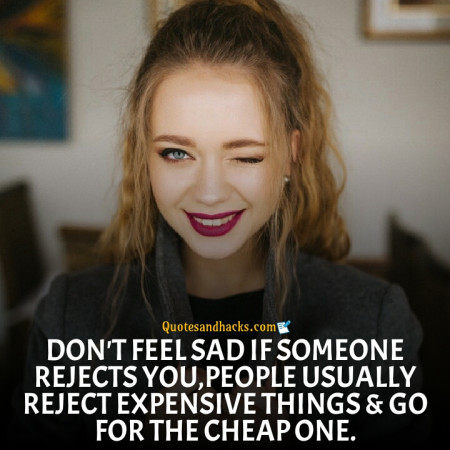 26)How to impress me?Be loyal behind my back.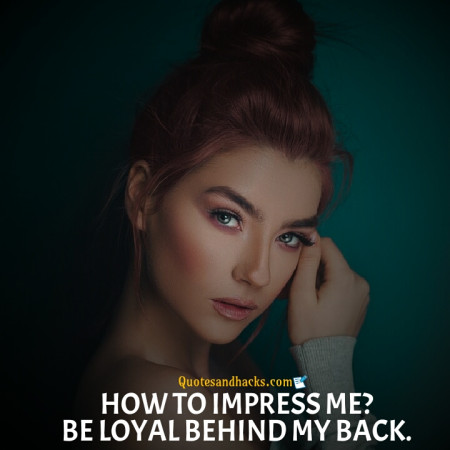 27)I found my own light when you left me in darkness.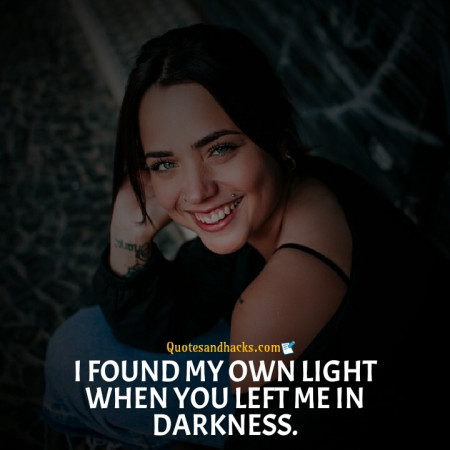 28)I Never chase,I replace. Remember that.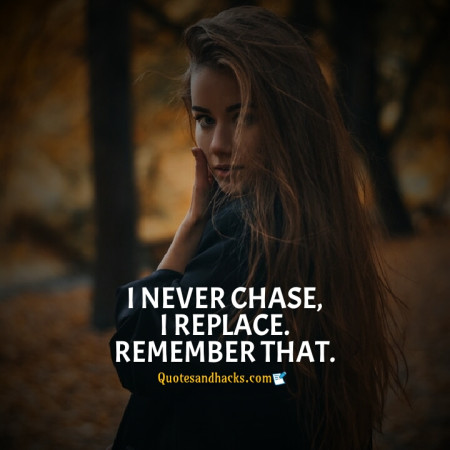 29)Never tolerate disrespect. Not even from yourself.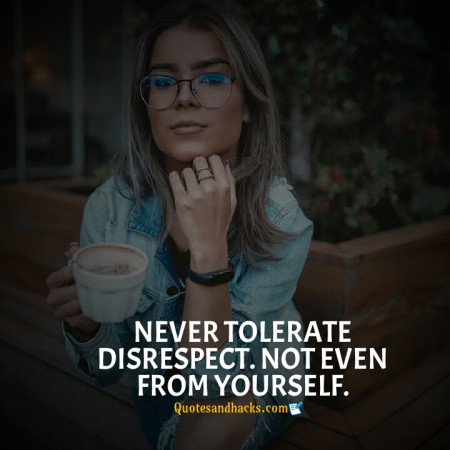 30)Always be a first rate version of yourself, not a second rate version of someone else.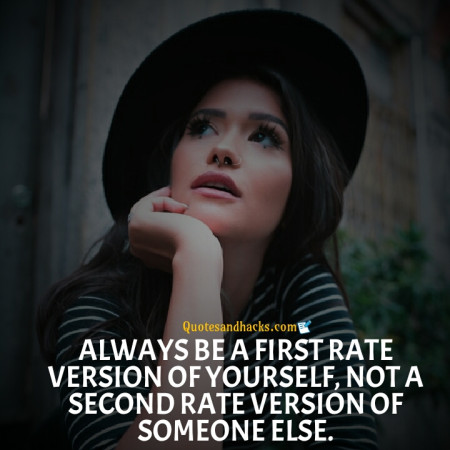 31)I wish i met some people a little earlier, some a little later and some never at all.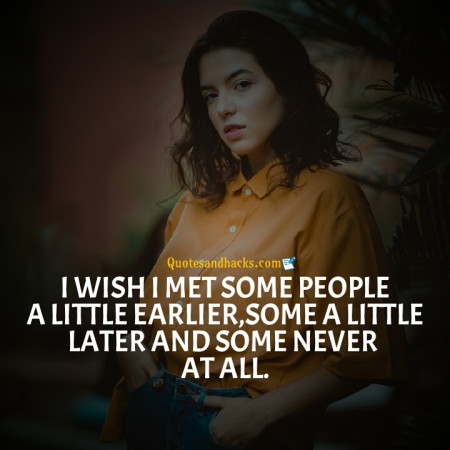 32)Don't judge me,you can't handle half of what i have survived.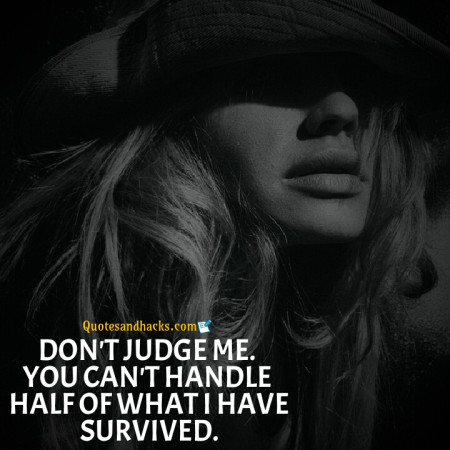 33)Never let an old flame burn you twice.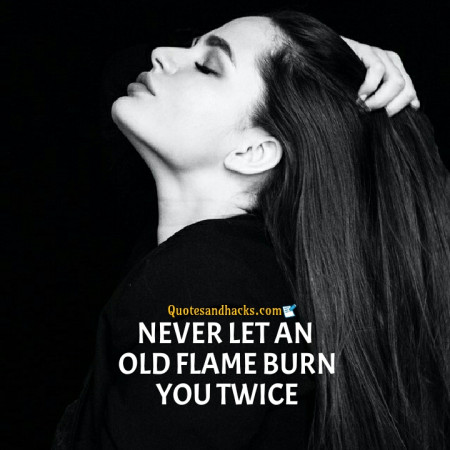 34)Darling,Self love is immortal.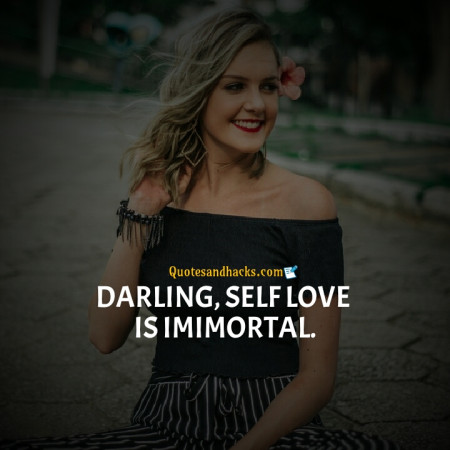 35)When you know your worth,No one can make you feel worthless.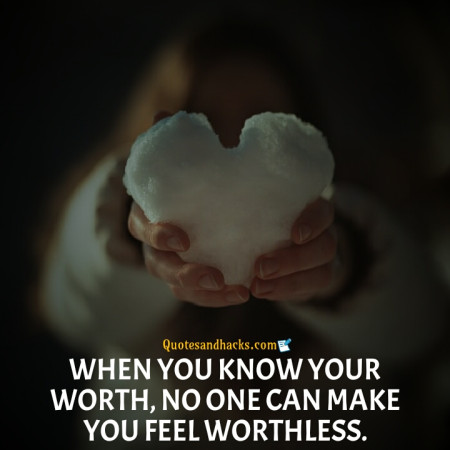 Being Classy isn't a choice.It's a lifestyle.