Get comfortable with being alone.It will empower you.
Here is a list of 25 Best walk alone quotes.
1)1)The hardest walk is walking alone,but it's also the walk that makes you the strongest.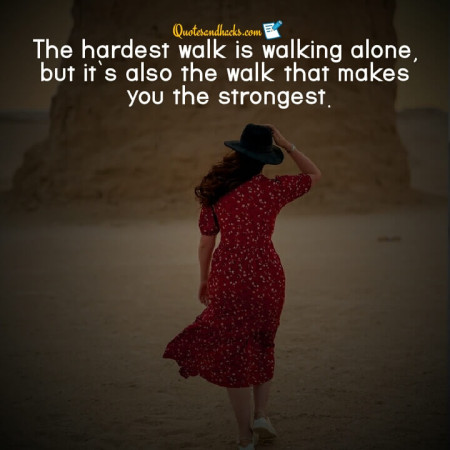 2)Be willing to walk alone.Many who started with you won't finish with you.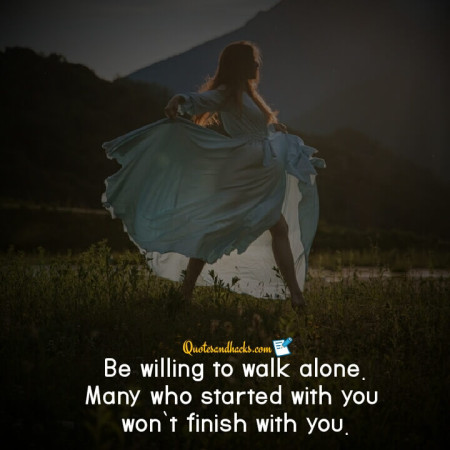 3)It is better to walk alone than with a crowd going in the wrong
direction.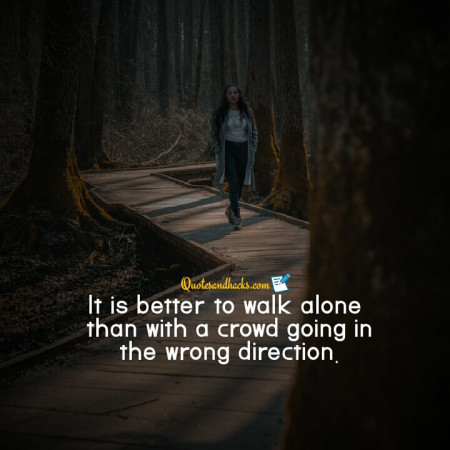 4)Just because I walk alone doesn't mean I'm lost.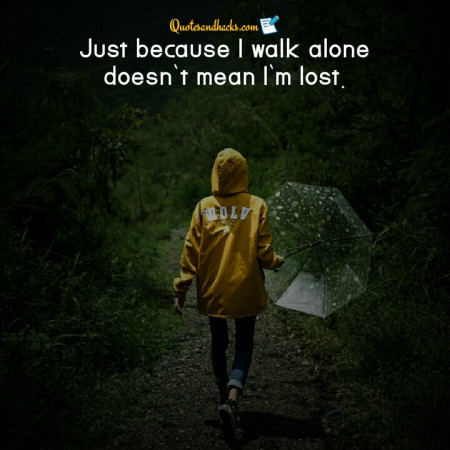 5)I restore myself when I'm alone.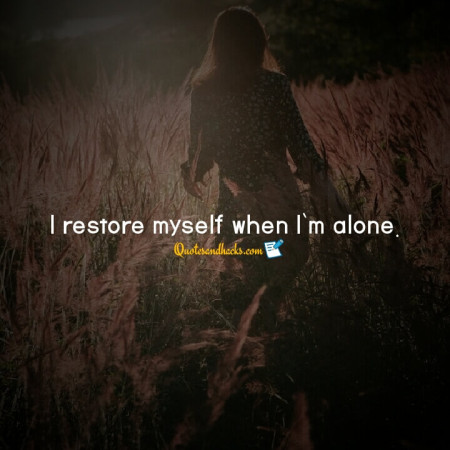 6)Don't be Scared to walk alone.Don't be Scared to like it.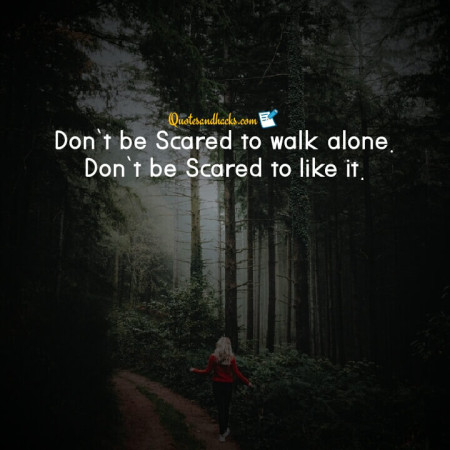 7)Learn to walk away alone,It will make you stronger.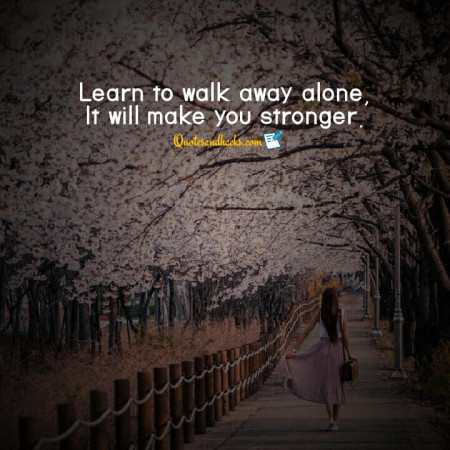 8)Walk alone until someone is truly willing to walk with you.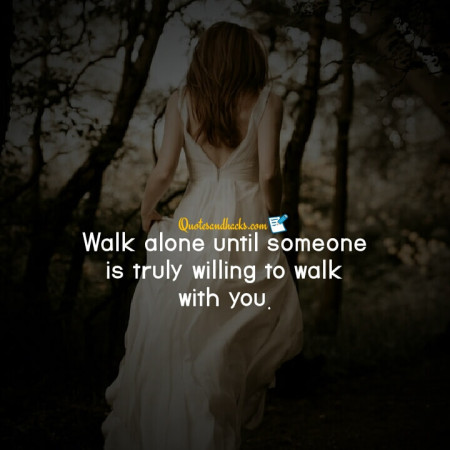 9)Some walks you have to take alone.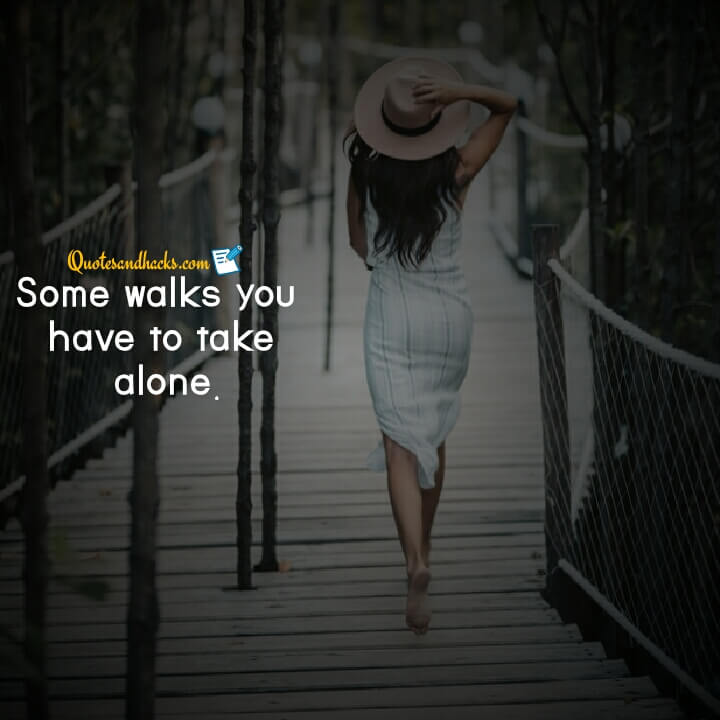 10)The soul that sees beauty may sometimes walk alone.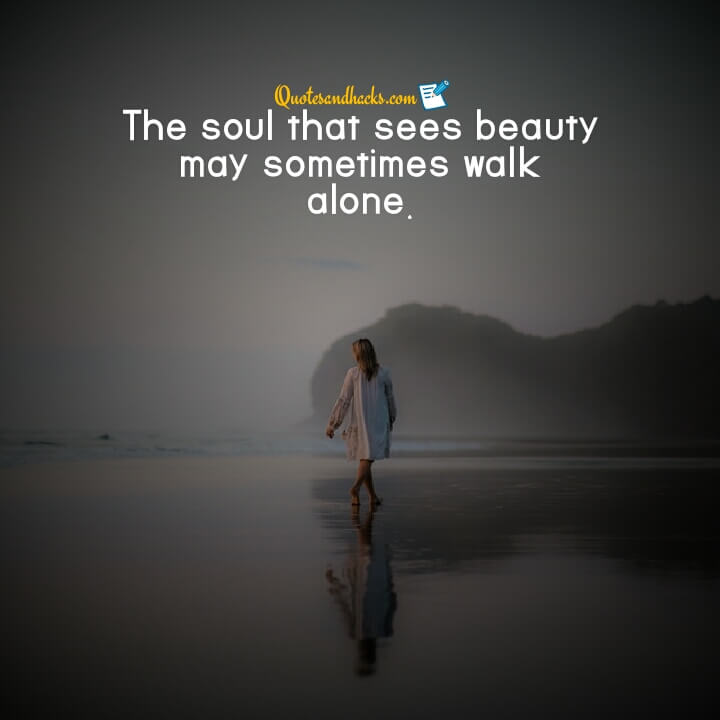 11)I prefer to walk alone rather than walking together with people who don't value me.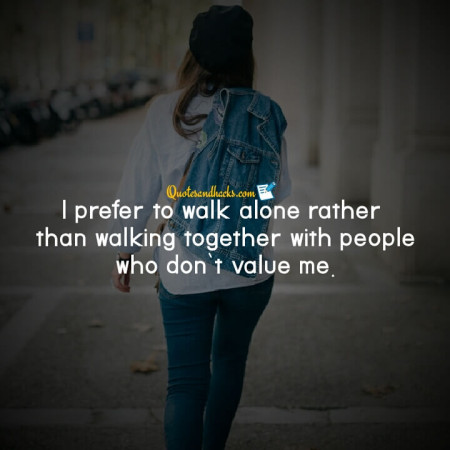 12)It's your road, and yours alone.others may walk it with you,
but no one can walk it for you.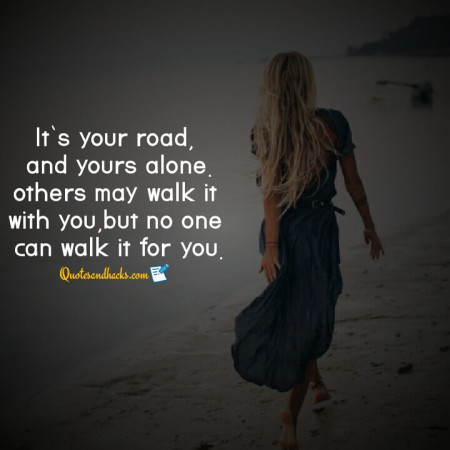 13)If people trust and love you,You will never walk alone.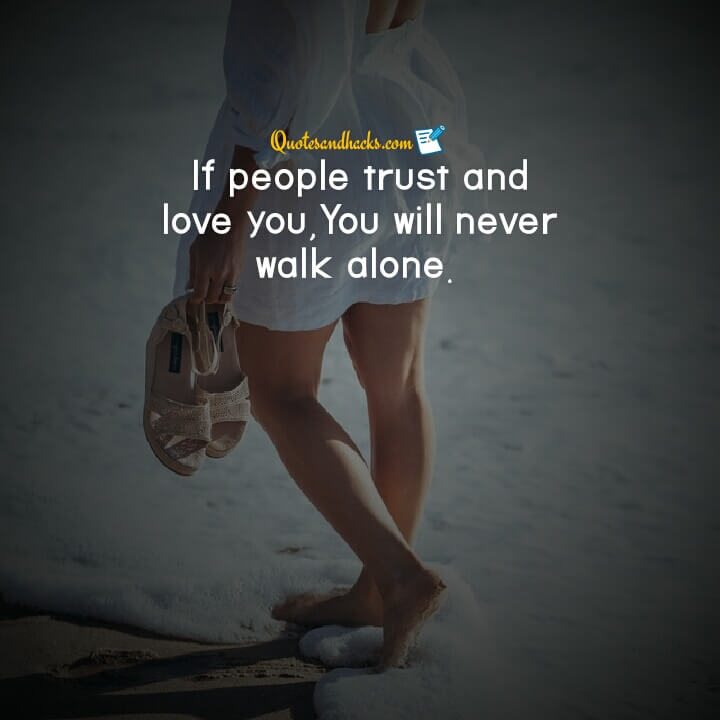 14)Walk on with hope in your heart,and you'll never walk alone.
15)Never depend on others too much.Because someday you will have to walk alone.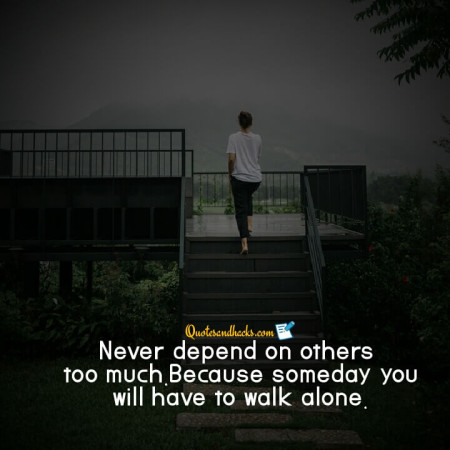 16)If you want to be strong Learn how to fight alone.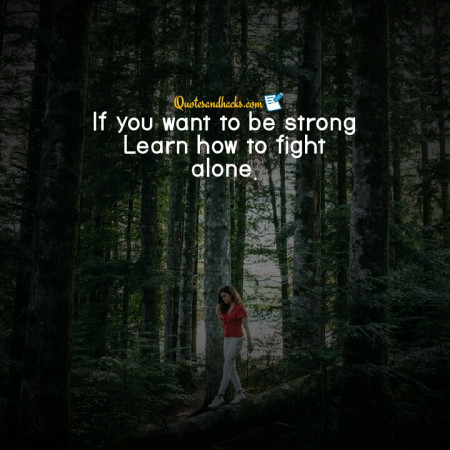 17)Walking alone is not difficult,But when we walked a mile
with someone,then Coming back alone is difficult.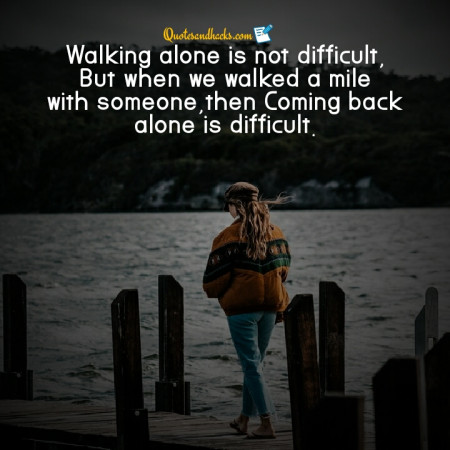 18)At times you have to walk your path alone.It can be hard, but those are the times that build character and make you even stronger.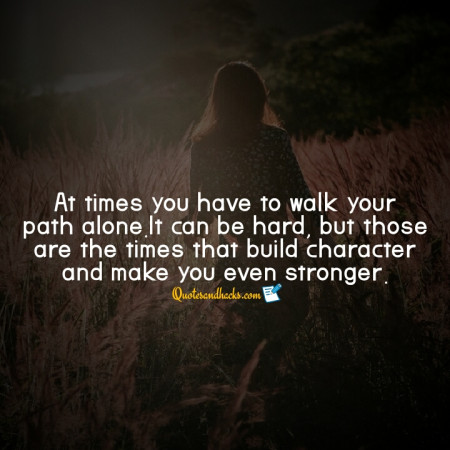 19)Trusting yourself means you dare walk alone.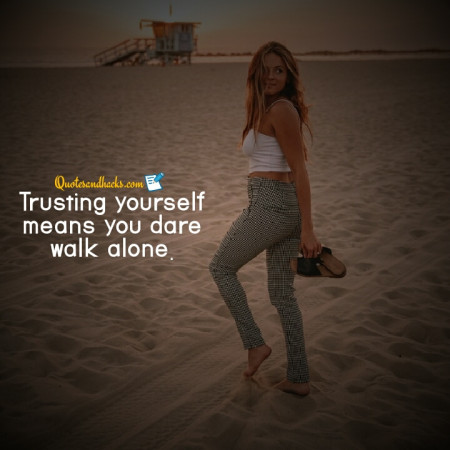 20)Nothing is wrong if you walk alone.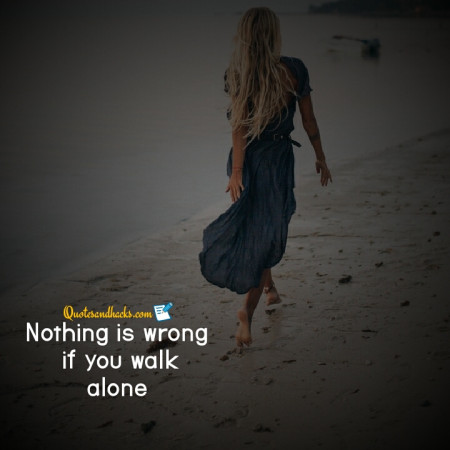 21)As You walk,Carry the dust not the pain.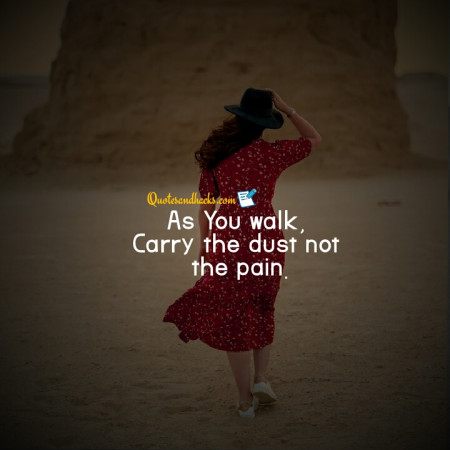 22)If you cannot find a good companion to walk with, walk alone.
It is better to be alone than to be with those who will hinder your progress.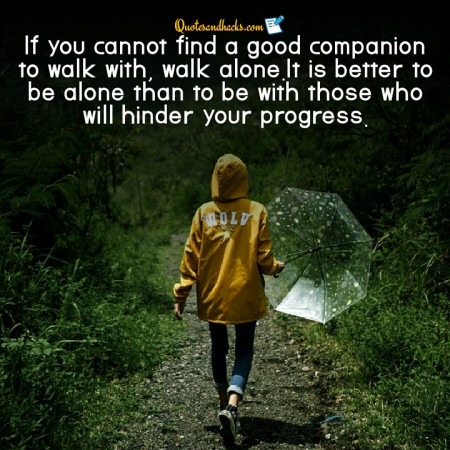 23)I am not afraid fo walk alone.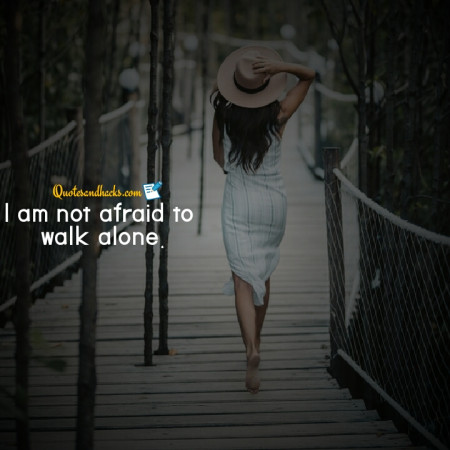 24)You'll never walk alone.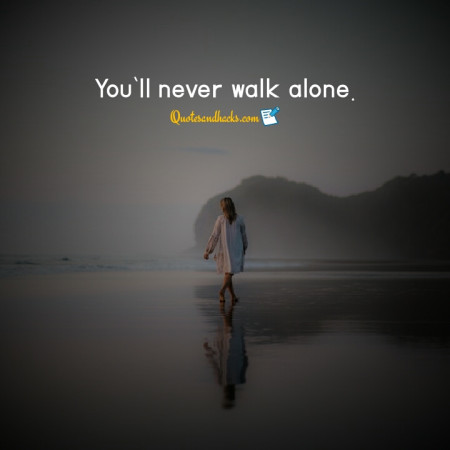 25)If you want to walk straight be ready to walk alone.