A joy that is shared is a joy made double. Merry Christmas to all.
Here is a list of 30 Best Christmas quotes.
I don't want much for Christmas.I just want the person who is reading this to be healthy,happy and loved.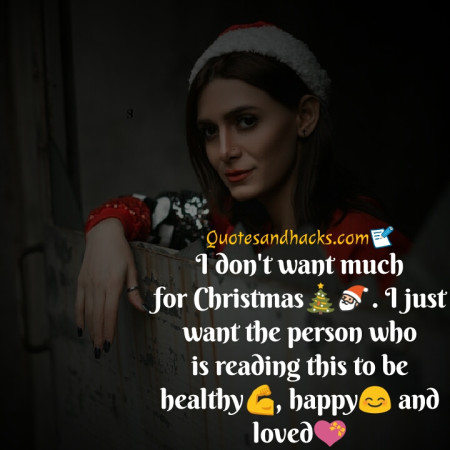 Dear santa,I'm writing this letter, cause i still believe.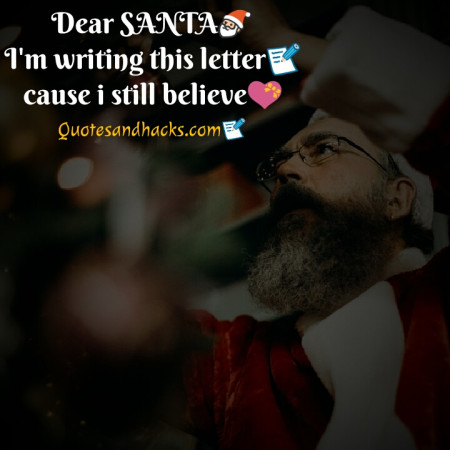 Dear santa,just leave your credit card under the tree.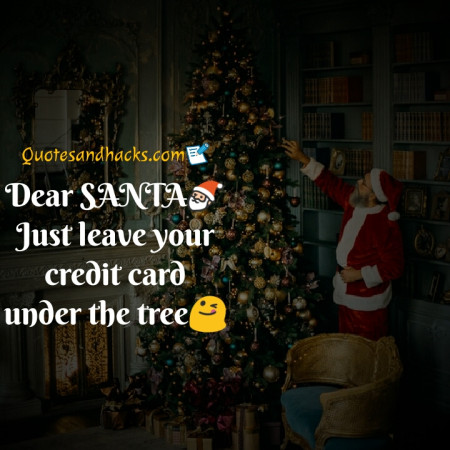 Family is the greatest Christmas gift.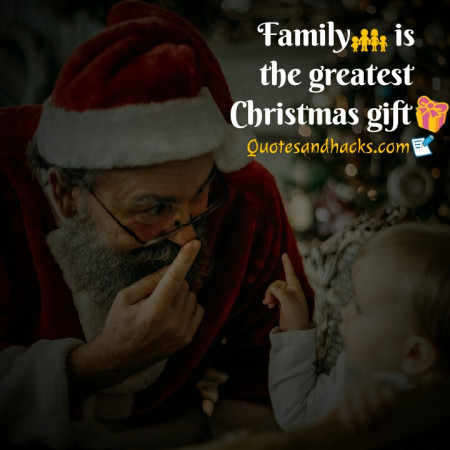 Have a Holly Jolly Christmas.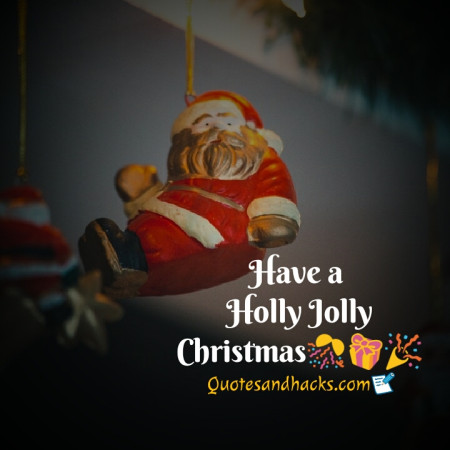 The best way to spread Christmas cheer is singing loud for all to hear.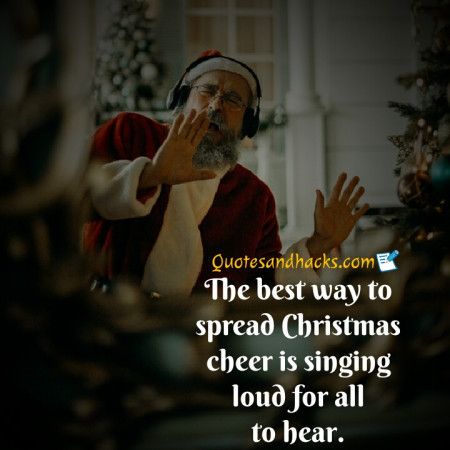 Christmas is not a story of hope, it is hope.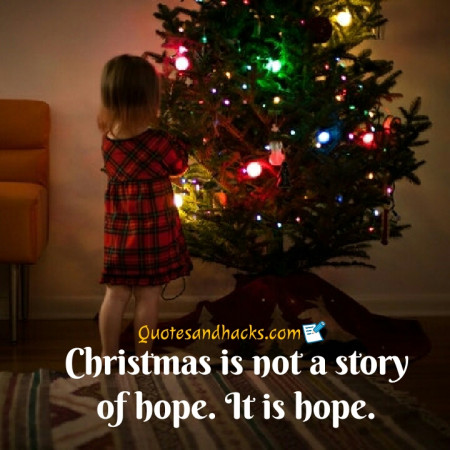 Gifts of time and love are surely the basic ingredients of a truly merry Christmas.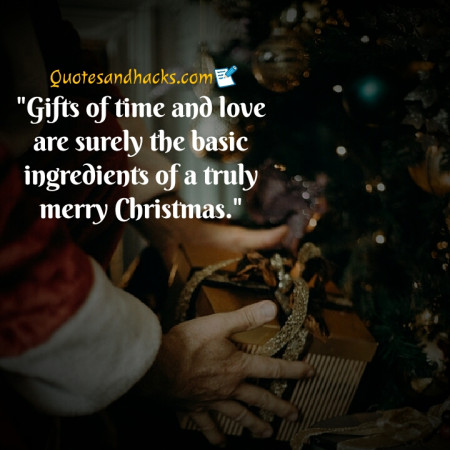 Christmas magic is silent,you don't hear it,you feel it,you know it,you believe it.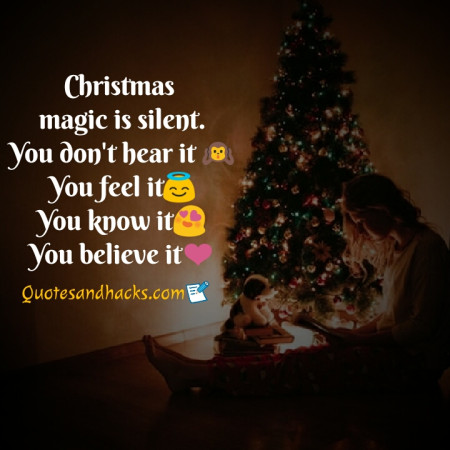 May your heart be refreshed in the joy and wonder of this special season.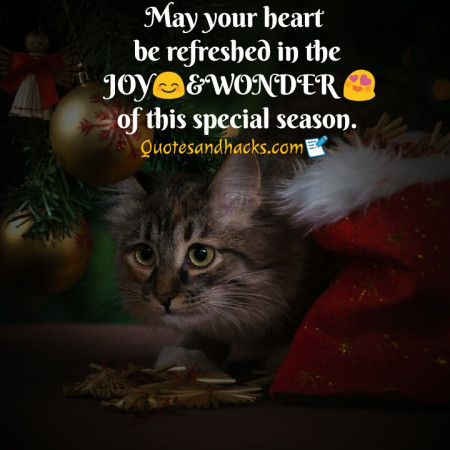 Merry Christmas,let the spiritual of love fill your heart and home this Christmas season.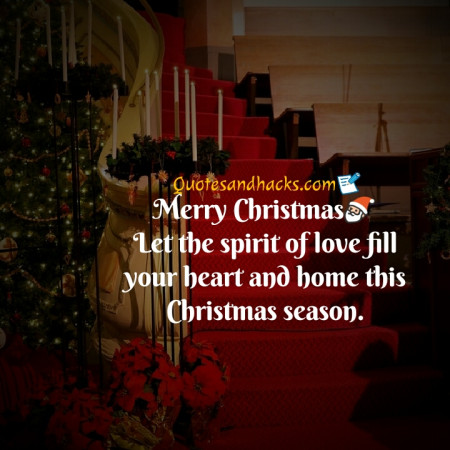 Jesus isn't just tbe reason for the season.he's the reason for every day of our life.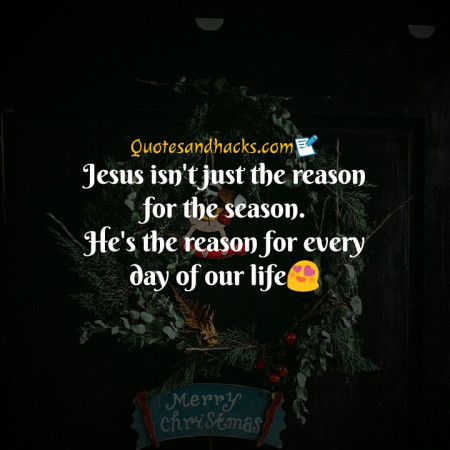 The Christmas spirit is a spirit of giving and forgiving.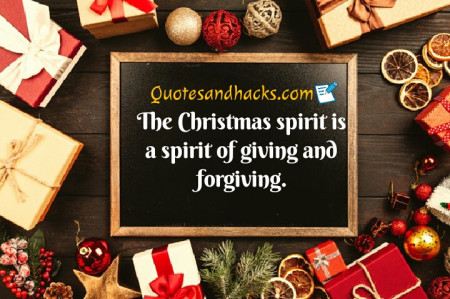 I hope this Christmas is so merry you talk about it for years to come.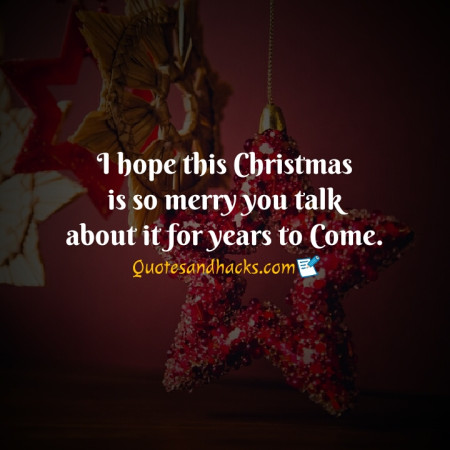 Wishing you a glittering,glimmering,shimmering,sparkling,twinkling Christmas.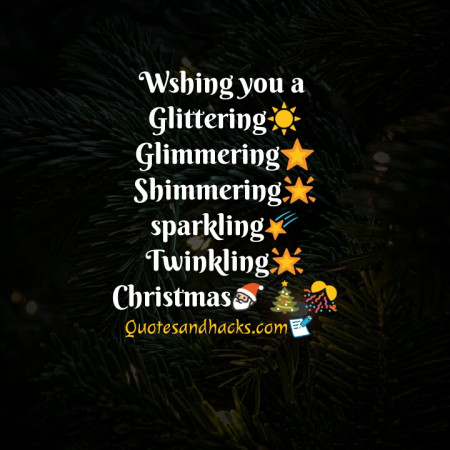 I will honor Christmas in my heart and try to keep it all the year.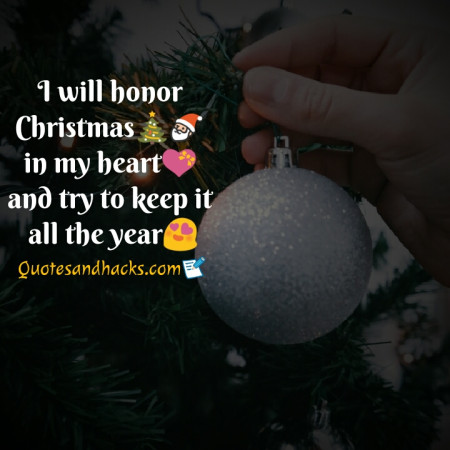 May peace be your gift at Christmas and your blessing all year through.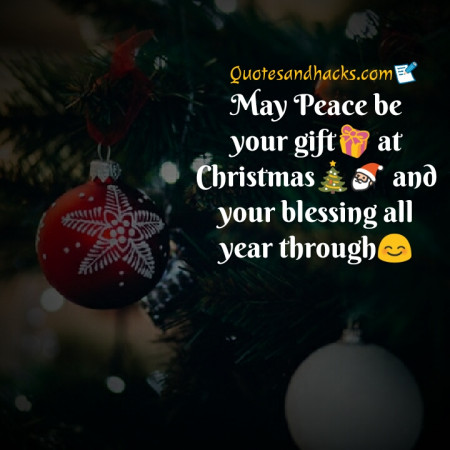 The magic of Christmas is not in the presents,but in his presence.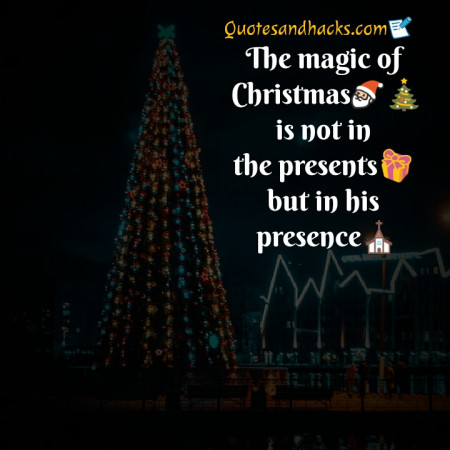 May the simple joys of Christmas warm your heart ,fill your home,and last a life time.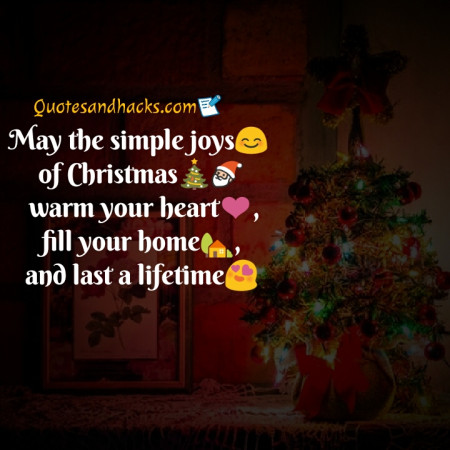 May this wonderful time of the year touch your heart in a special way.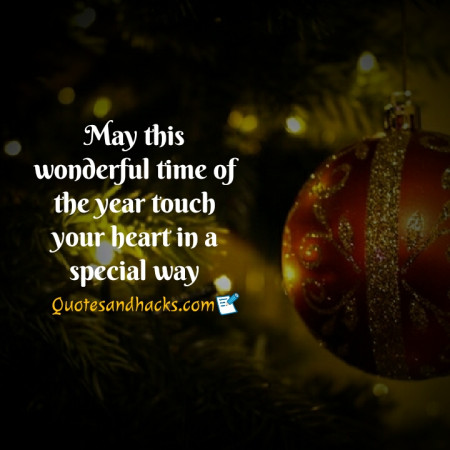 Christmas is the time to share love and joy ,a time to recollect beautiful memories.It's time to sit back and relax.enjoy the holiday season.merry Christmas.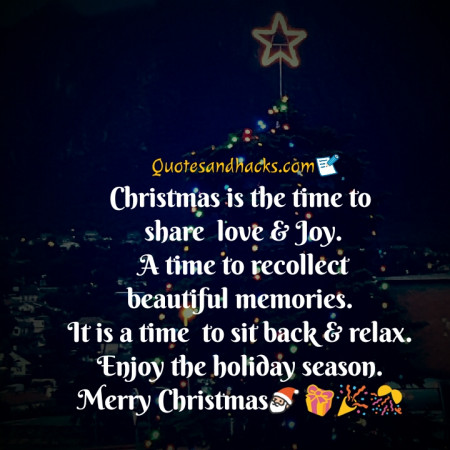 It's time for Christmas,a time of remembering,a time of loving,a time for giving,a time of believing,a time of gratitude,a time of peace.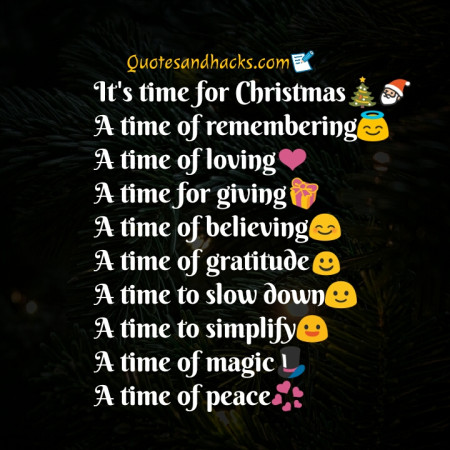 Dear santa,all i want is a fat bank account,and a skinny bodyplease don't mix it up again like last year.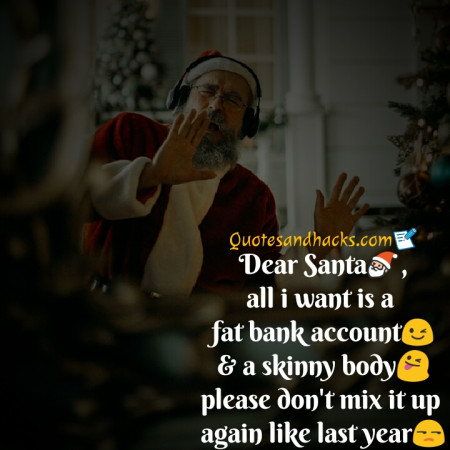 Merry be your Christmas,peaceful be your home joyful be your family blessed be each one.
The gift of love,the gift of peace.the gift of happiness.may all these be yours at Christmas.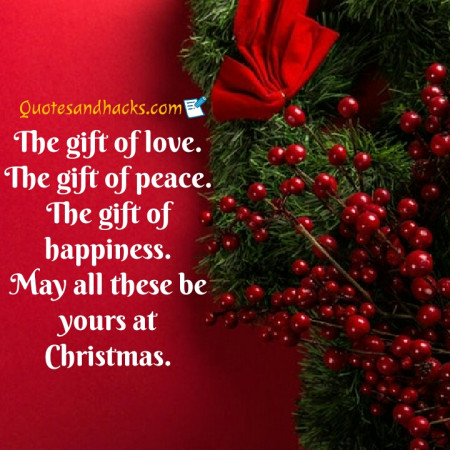 Peace, good will,and happiness for you at Christmas and always.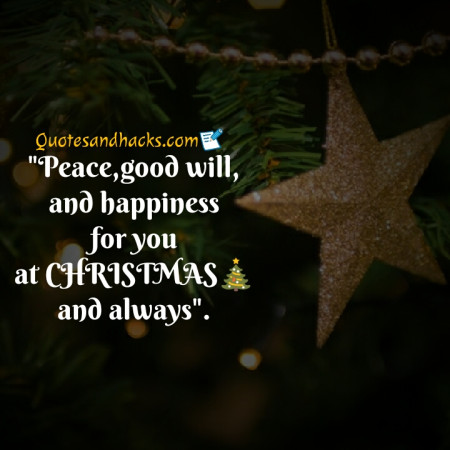 Wishing you peace,love,and joy this Christmas.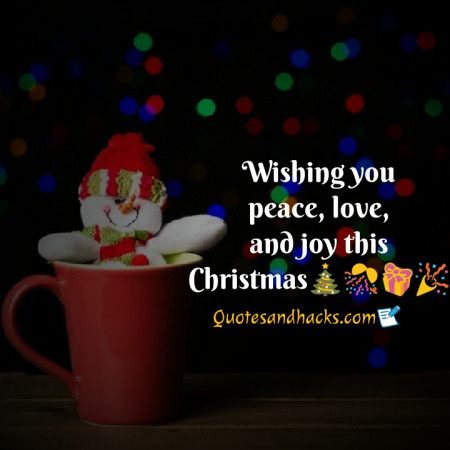 We wish you a merry Christmas.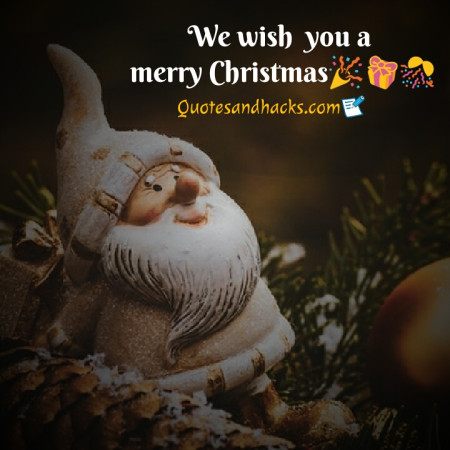 Wishing you and your family peace,health,happiness and prosperity in the coming year.merry Christmas.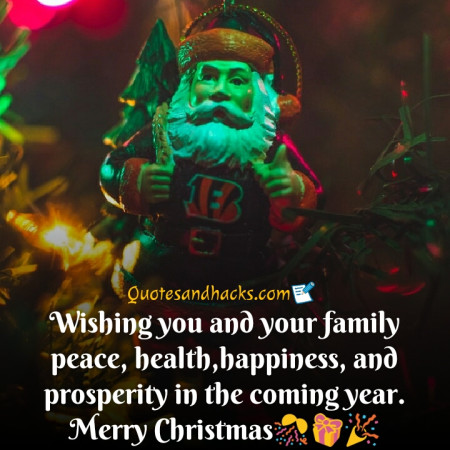 May your Christmas be wrapped in happiness and tied with love.