As the day turns into night, keep your worries out of sight. close your eyes and go to sleep.for all the good times are yours to keep.
Here is a list of 30 Best Good night quotes.
Good night, take care.
Good night and sweet dreams, see you tomorrow.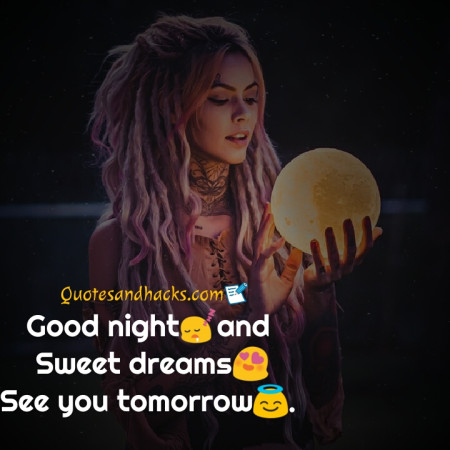 Sending wishes for sweet dreams and a lovely night rest.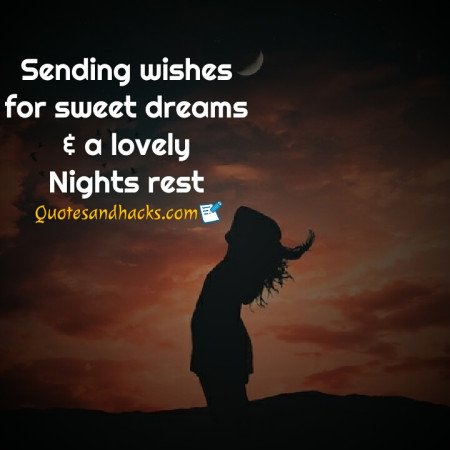 Just want to wish you good night.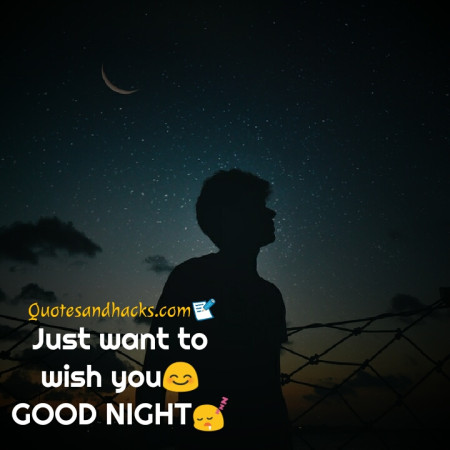 It's time to take rest.everything is going to be okay .good night.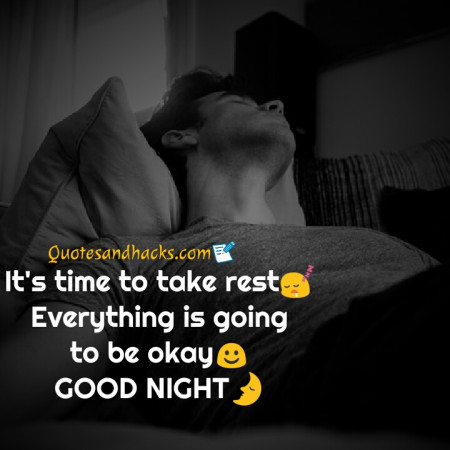 Good night, sleep well.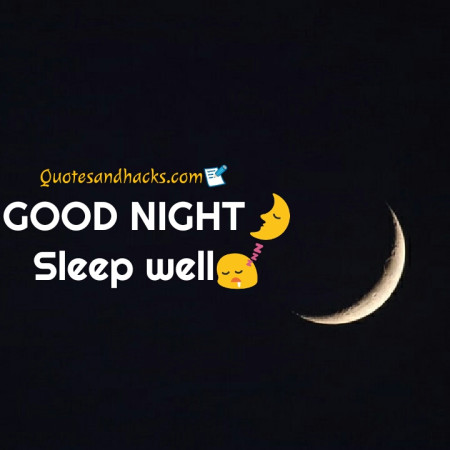 May god bless you and keep you safe.good night.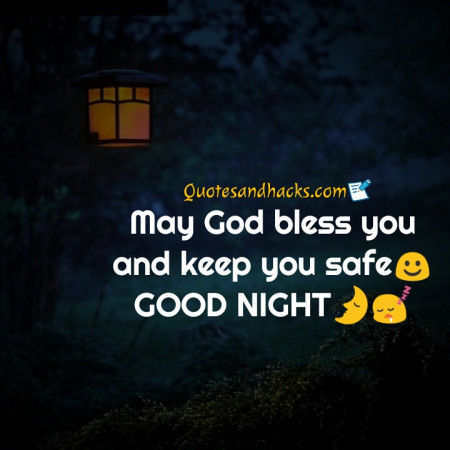 May your dream of lovely things and wake up to find them real.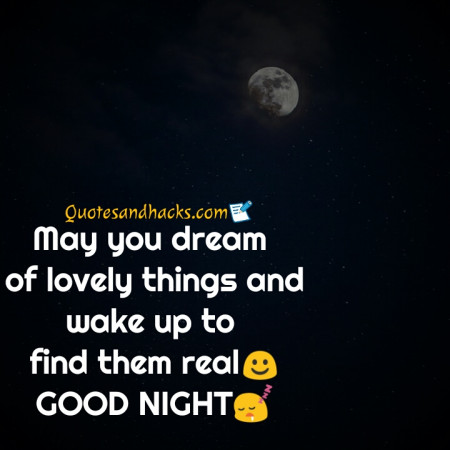 May the lord watch over you tonight,Good night.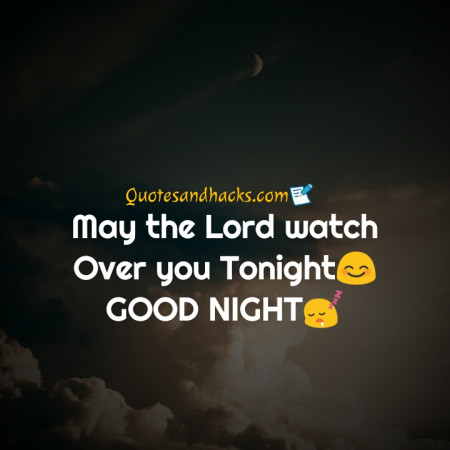 Good night,may your sleep be full of sweet dreams and God's blessings.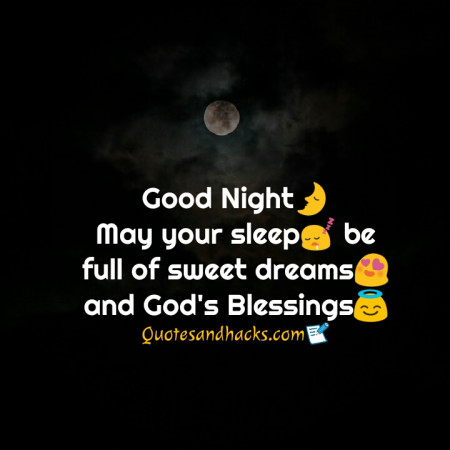 Good night, sweet dreams.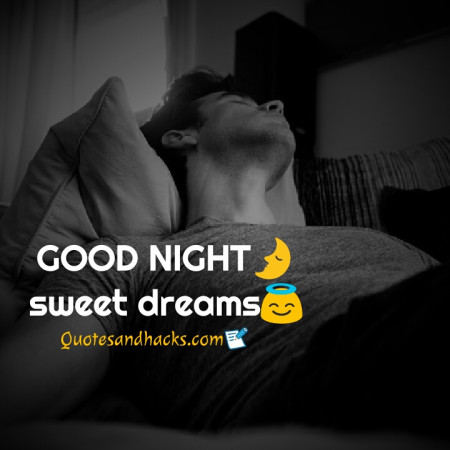 Time to dream, good night.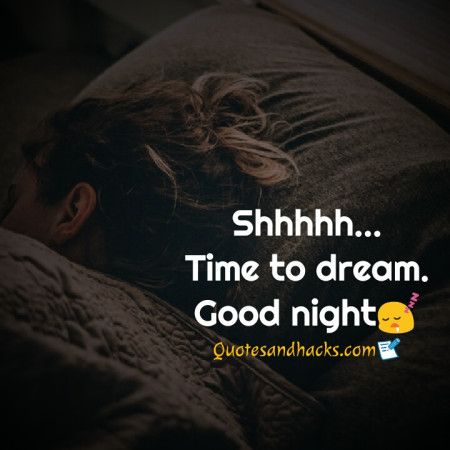 Don't lose hope,you never know what tomorrow will bring. Good night.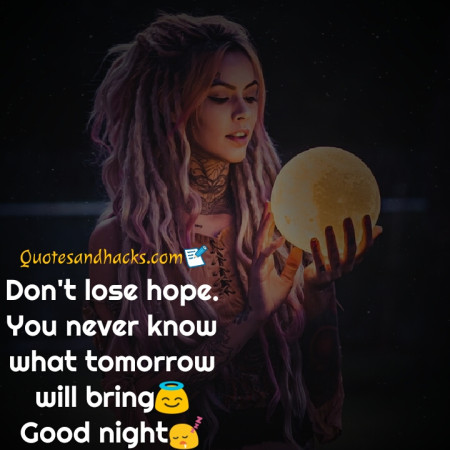 Good night,get a good night's sleep and tomorrow will be great for you.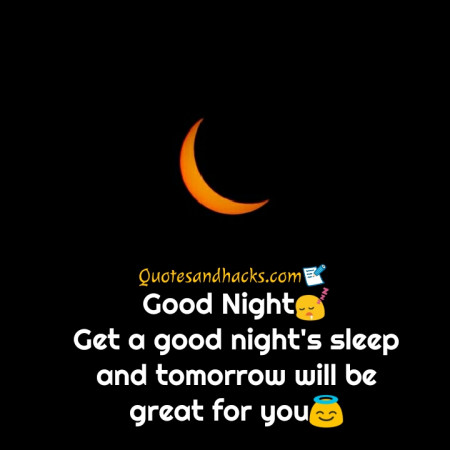 Good night, may angels fly across your dream.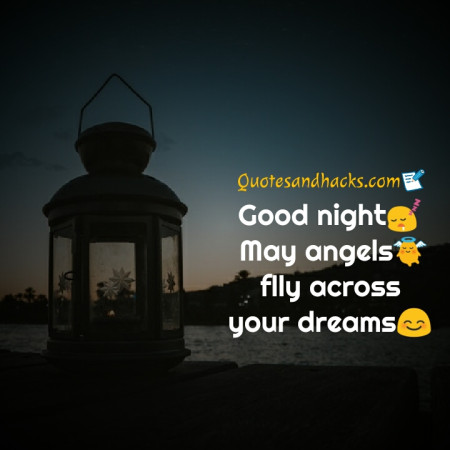 I'm being kidnaped by a comforter,sheet and Pillow.no need to call the police for i will be released by morning. Good night.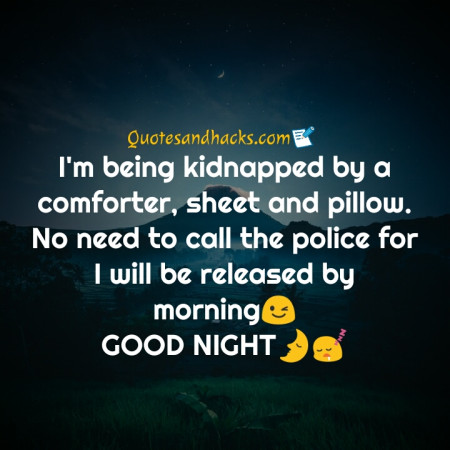 We have so much to greatful for good night.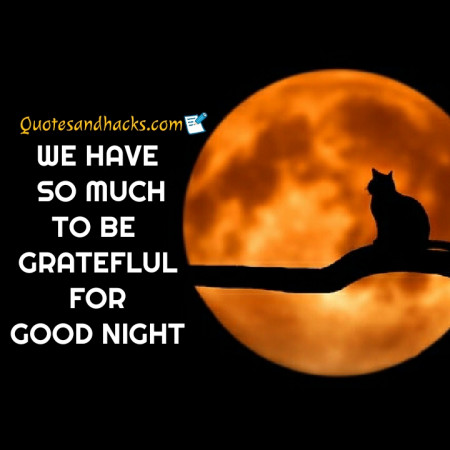 Good night, wishing you peaceful dreams.
It's time to take rest.good night.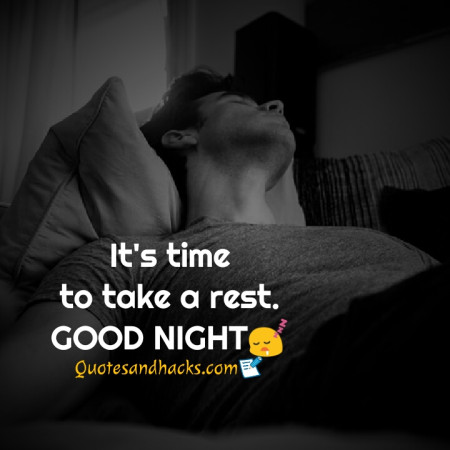 HOpe to meet up with you in my dreams. Good night.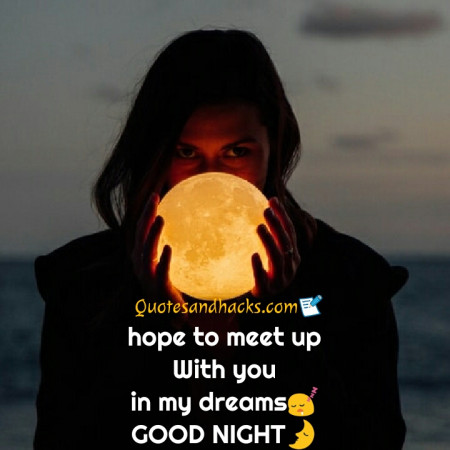 Good night,relax your soul and have a peaceful sleep.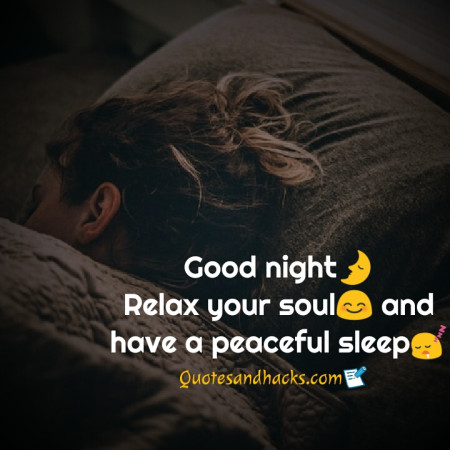 Make Sure to be thankful before bed what you think about now will determine the state of your dreams. Good night.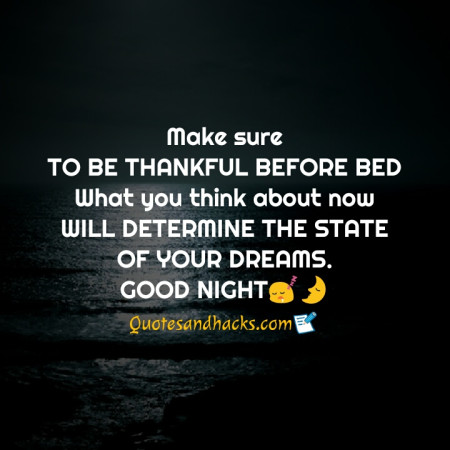 Think of all the good moments of this day and keep a smile for tomorrow, good night.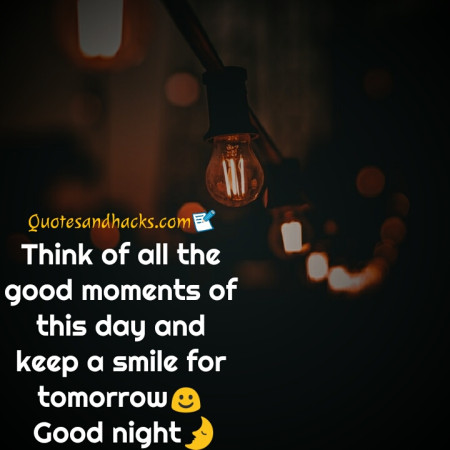 May angels guard you through the night and keep you safe till the morning. good night.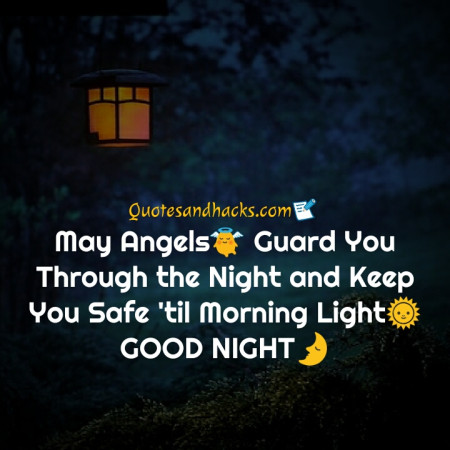 Never say dreaming is useless,because life is useless if you can't dream.good night.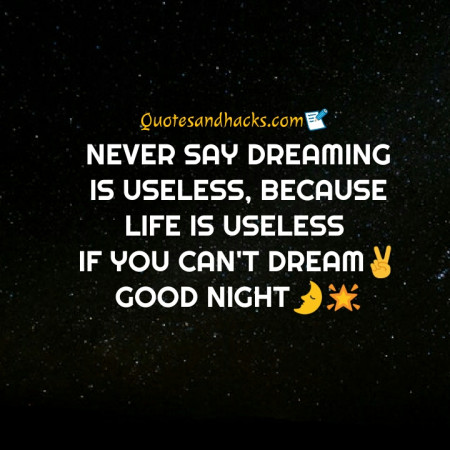 Do not anyone ever dull your sparkle. Good night.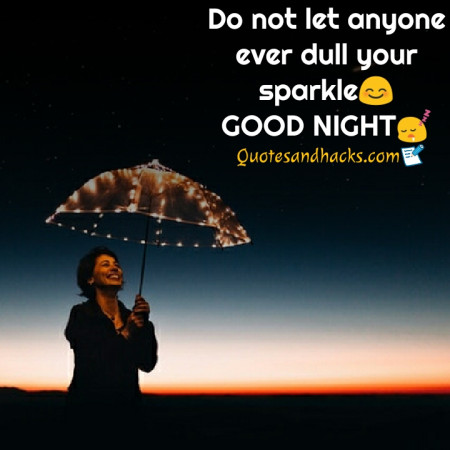 May god take away your burdens while you sleep and wake you to love filled day.good night.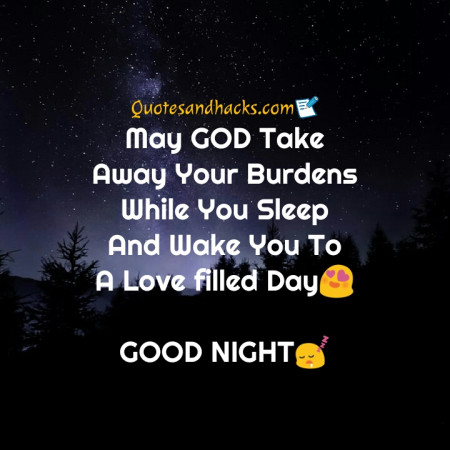 I wish i was there to hold you tight,instead of just sending you this loving. Good night.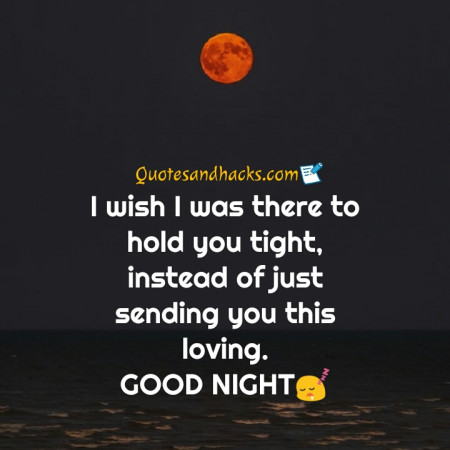 Always end the day with a positive thought.no matter what how hard things were,tomorrow's a fresh opportunity to make it better.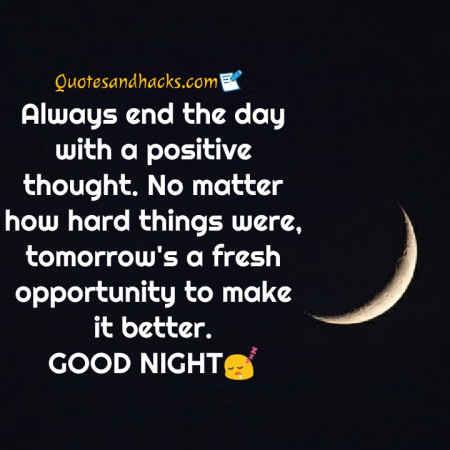 Good night,before going to sleep every night,Forgive everyone,and sleep with a clean heart.